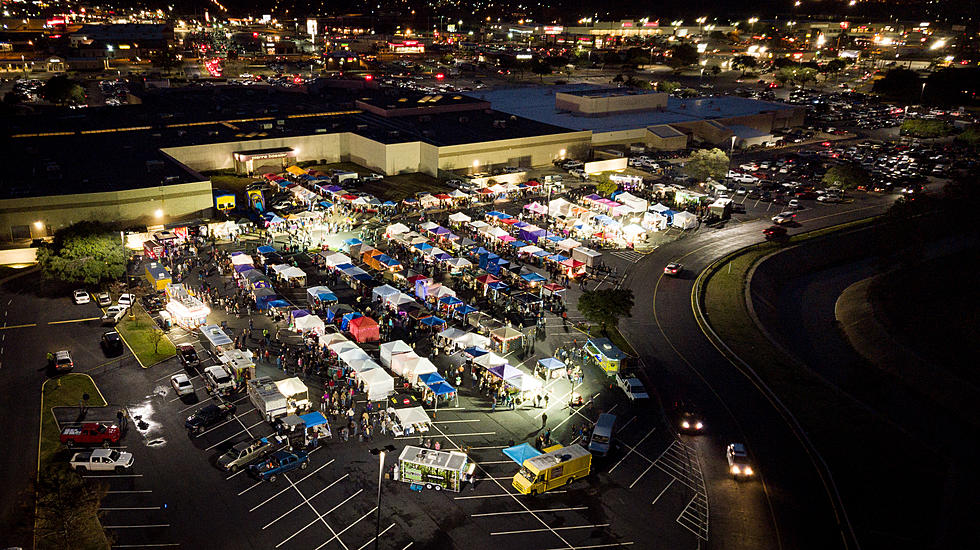 Let the Good Times Roll at the Mardi Gras Bossier Night Market
Photo provided by Chris Graham and InstaGraham Events
If you love the Bossier City Night Market and you're also a fan of Mardi Gras, you're going to love this event!
Let the good times roll Saturday, February 5, 2022, as the Bossier City Night Market returns for a special Mardi Gras-themed night to the parking lot at Pierre Bossier Mall. In addition to lots of twinkle lights, live music, 175+ vendors, and 12 food trucks, there's going to be plenty of free throws!
The event rolls from 4 - 9 pm with free admission and free parking. Don't forget, this event is pet-friendly if your pup is brave enough. Chris Graham, the organizer with InstaGraham events, says you can expect the following types of vendors at this event:
Market Goods, Unique Food, Free Samples, Shopping, 12+ Local Boutiques, Dozens of Mardi Gras Vendors, Crafts, Farmers Market Goods, King Cake, Jewelry, Art, Jams, Gifts, Man Made Soap, Jelly, Salsa, Clothing, Roasted Corn, Vintage, Ceramics, Tamales, Accessories, Shrimp and Gator on a Stick, Spice and Seasoning Blends, 12+ Food Trucks, Metal and Stone Craft, Wreaths, Hunting and Fishing, Kettle Corn, Furniture, Paintings, Retail, Skin Care, Baked Goods, Candy, Handcrafted Soap, CBD, Candles, Crochet, Fresh Squeezed Lemonade, Home Decor, Honey, Coffee, Cocoa, Hot Dogs, Hamburgers, Donuts, Pizza, BBQ, Asian, Cajun Cuisine, Free Kids Activities & Much More!
I think it's safe to say there will be a little bit of something for everyone. If you love the Bossier Night Market, you're going to dig the Bossier Farmers' Market, too. Here are the details:
Bossier City Farmers Market
Every Saturday starting April 2, 2022 - November
Saturdays 9am-1pm
75+ Vendors and Food Trucks weekly
Free Admission and Free Parking. Outdoors event with plenty of room for social distancing. 2950 E. Texas St. Bossier City, LA 71111
South parking lot of Pierre Bossier Mall
www.BossierCityFarmersMarket.com
The 10 Towns That Suck the Most in Louisiana
Best King Cakes in Shreveport-Bossier
Check Out Slideaway Hideaway a 2 1/2 Hour Drive From Shreveport