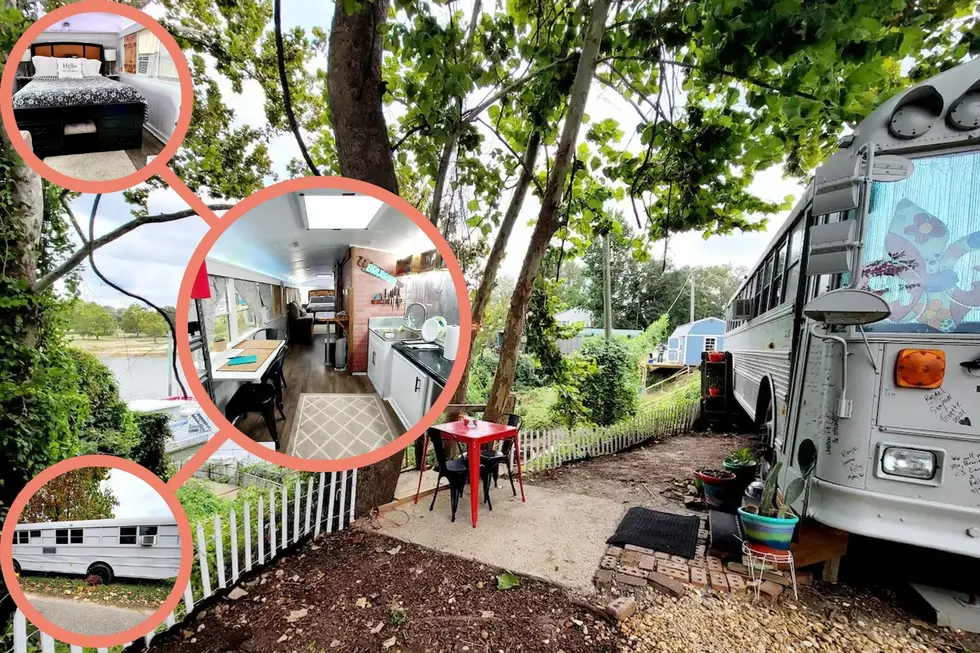 A 'Bussin' Get Away in North Louisiana
Lacey via Airbnb
Sometimes You Just Need to Get Away From Everything.
However, our bank accounts may not agree with our spontaneous trips. Have you ever seen those really cool and unusual Airbnbs and once you click on the listing the price just turns you off? Although you've been told that living in a van down by the river is less than ideal, what if you took an extended stay in a bus down by the river?
This Isn't Just Any Bus, Meet Bruiser.
Before you book the same hotel you normally book, change it up and do something different.
Yes, You Can Change the Scenery and Experience By Staying in a Bus in West Monroe.
This bus makes traveling easy, you'll have easy access to I-20. This bus has a fun outdoor sitting area and inside it's all about being cozy. Believe it or not, Bruiser the bus has a large well-adorned kitchen. Even the bathroom satisfies every need with a full shower, vanity, & full-length mirror.
What is There to Do Outside of the Bus?
The options are all up to you really. Want to go fishing? You can do that. Want to chill and grill? You can do that too. They have kayaks and they even have a paddle boat. This could be the epic glamping experience you have been waiting for just a short drive from Shreveport. If you want to book your stay in Bruiser, just click here. 
A West Monroe Bus Makes for an Epic Airbnb
The 8 Most Interesting Aircraft to Fly Out of Barksdale AFB