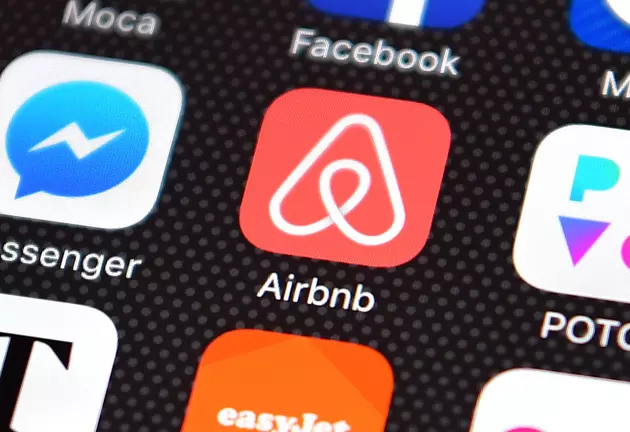 If You Do This at an Airbnb You Can Get Banned Forever
Carl Court, Getty Images
I just recently visited my hometown where I shared an Airbnb with some of my best friends. We ended up having a few high school friends over and at one point I remember thinking it sure felt like a party. "Are we allowed to have this many people in an Airbnb?" I asked my friend who rents through Airbnb regularly she claimed that it wasn't considered a party so I wouldn't get banned. Wait, you can get banned from Airbnb?
Airbnb Has Banned Several Travelers Already, Mainly It's People Who Trash Airbnb's.
Now, they have added parties to the list of things that can get you banned from the rental app. Airbnb just banned any form of parties nationwide. At first, this was a temporary party ban after the pandemic hit in 2020 because parties of any form were considered super spreaders, however, this is something that Airbnb neighbors are loving.
My Friends Who Own Airbnb's Claim That Neighbors Who are Discgrunteled Cause a Huge Issue.
One of my friends claims that their neighbor calls the cops on her guests often and is upset because there is an Airbnb in their neighborhood. The new policy would eliminate neighbors calling in with noise complaints. If you try to throw a party or you have way too many people in your Airbnb you could completely get blocked from the app. Last year Airbnb banned, over 6,600 travelers from the app because they violated the party policy.
If You Plan to Rent Through Airbnb, Don't Be Throwing a Party.
Check Out This Louisiana Beachfront Airbnb
This Louisiana beachfront property is fully updated.
Shreveport Geek Week 2022 Events
The calendar will be loaded with geeky parties the week of Shreveport's comic con, Geek'd Con. Here's what you can look forward to.
South Louisiana Irish Bayou Fishing Castle is an Investor's Dream