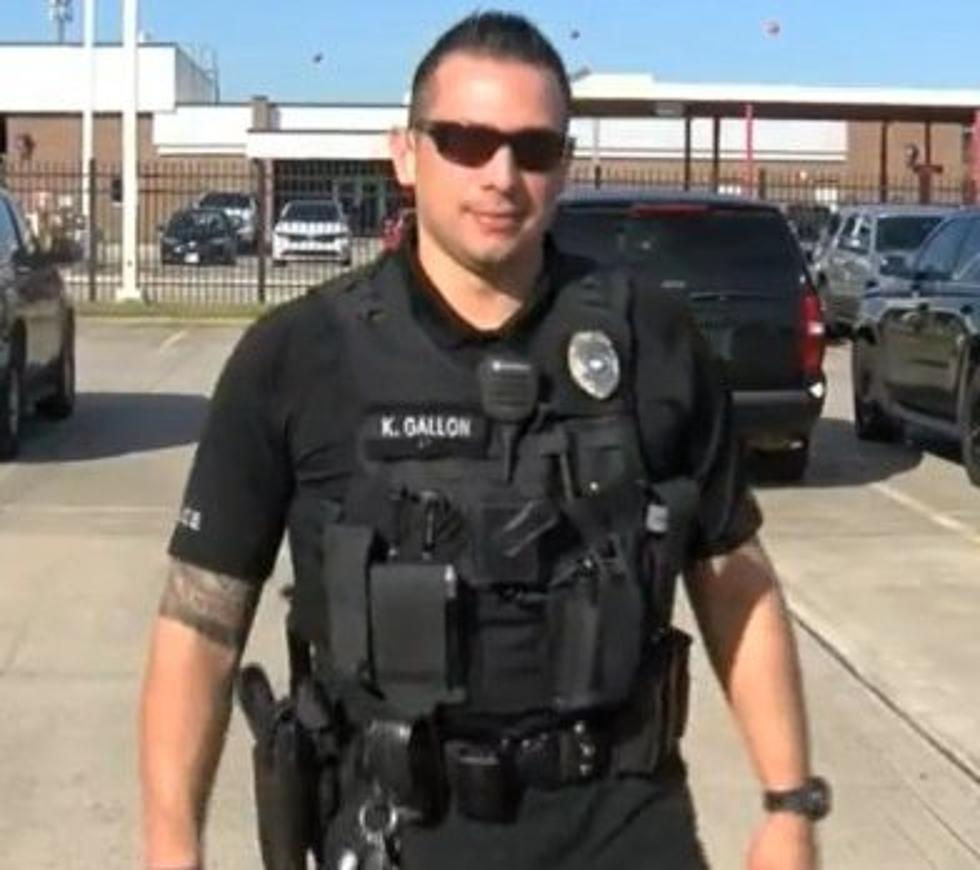 Fundraiser Being Held Tonight for Injured Bossier Police Officer
Bossier City, LA Facebook
On Tuesday, May 2nd, 2023, Bossier City Police Officer Kenny Gallon's life was changed forever. That morning, Officer Gallon was shot four times in the line of duty by a criminal who was fleeing murder charges in Alabama and who was in the act of 'allegedly' robbing the Valero gas station on Industrial Drive off of I-20 in Bossier City, LA. That criminal is now in custody on charges of attempted robbery, murder, and attempted murder. While Officer Gallon is now home recuperating from his injuries, he and his family still need your prayers.
Gallon is expected to recover fully from his injuries, but that will take time and money to help defray his medical expenses. Thankfully, there has been an outpouring of support by our community and several fundraisers are already in place, including the one being held this evening thanks to the generosity of several local businesses.
The Cajun Asian, Bilbo Baggins, and Masshole Lobster Truck have teamed up to host a benefit for Officer Kenny Gallon this afternoon, Friday, May 12th, 2023, from 5 - 9 pm. The event will be at Bilbo Baggins Pub, 1700 Old Minden Rd in Bossier City, LA 71111. All three businesses will donate a percentage of their proceeds to Officer Gallon.
The folks from The Cajun Asian posted on Facebook about the first time they met Officer Gallon and what an honor it is to know him, saying 'At one of our very first food truck gigs, he was there waiting in line for food when he noticed us having issues with our generator. Kenny came over to see what was going on, figured out the issue, and without us knowing (while we were serving guests) he ran to the nearest store to grab a spark plug & came back to save the day.'
That's just the kind of guy Kenny is; helpful and caring by all accounts. We hope you can help support Officer Gallon and his family during their time of need.
All The Concerts Coming to Shreveport-Bossier Spring of 2023
Check Out the Top 10 Trashiest Towns in Louisiana
10 Celebrities You Wouldn't Expect to Encounter in Shreveport
We're not talking about your regular "hey, this is filming here" type encounters. These are people you might just run into getting lunch in Downtown Shreveport on a Tuesday