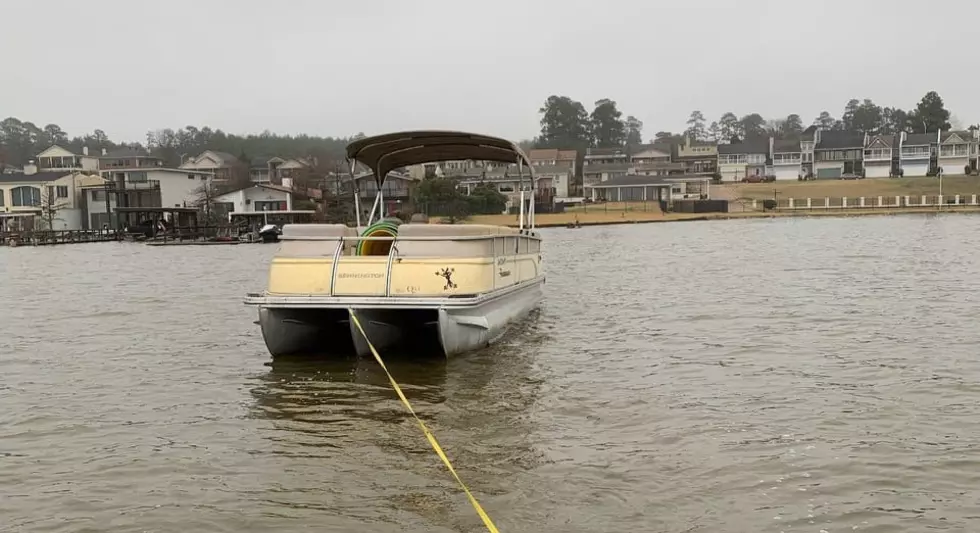 Boat Wandering Cross Lake Looking for it's Owner
Cross Lake Shreveport, LA Facebook
With social media, we've all seen posts about lost children, lost or found dogs, there was even a post last week about the Caddo Sheriff's Department trying to find the owner of a lost horse.  But Tuesday we have a post about a lost boat.
Cross Lake levels have been rising due to the amount of heavy rain over the last several days with concern about flooding.  Cross Lake levels at the time of this writing are at 173 feet.  Director of Shreveport Water & Sewerage William Daniel told KEEL News Tuesday morning the city has opened the Cross Lake flood control gates, and according to Daniel, the water levels on Cross Lake are actually coming down.
All Cross Lake boat launches are currently closed as water levels are high, and will be closed until water levels drop.
KEEL News spoke to Sgt. Jennifer Stephenson with Cross Lake Patrol Tuesday, she told us Cross Lake Patrol has closed the lake to boat traffic, but they are allowing home-owners to access the boat launch with trailers to be able to remove their boats due to the rising water levels.
Cross Lake Patrol currently has the lost boat safely secured and are still looking for it's owner.  If you own, or know who does, you can contact CLP at 318 673-7245.
How Much Are Crawfish in Shreveport?
Crawfish have arrived and we have been checking the prices for you. These are the prices we found on January 17.
Need Comfort Food? Here's the Top 10 Spots in Shreveport
Here are the Top Ten Comfort Food Spots in Shreveport