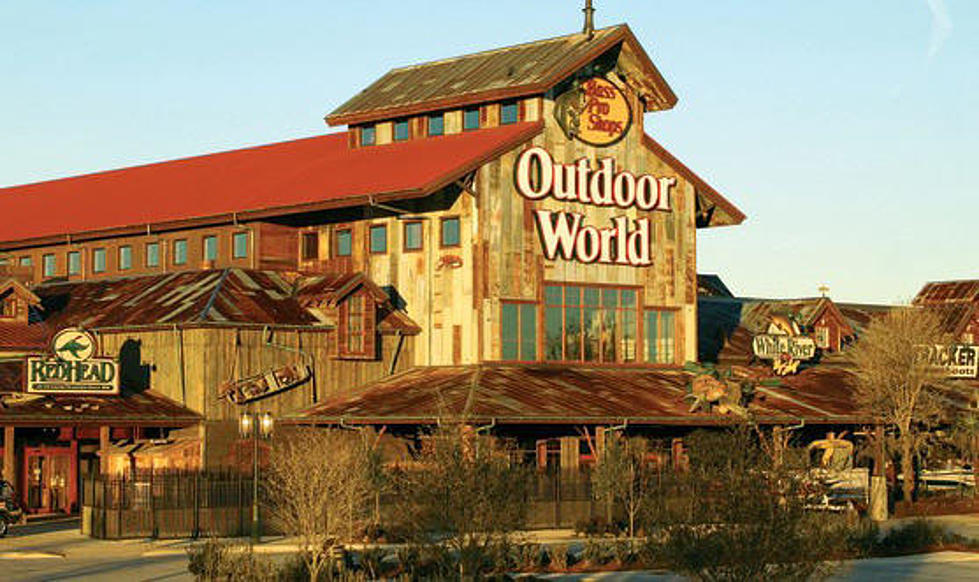 Bossier Bass Pro Shops Offering $750 Sign-On Bonus to New Employees
From stpres/basspro.com
If you've had any misconceptions about just how wide open the job market is right now in our area, this should serve as a pretty good indicator.
After news last week that local McDonald's were raising starting pay at a number of Shreveport and Bossier City locations to $10 per hour, we now find out that even Bass Pro Shops at the Louisiana Boardwalk in Bossier City is upping the ante and is temporarily offering a $750 sign-on bonus for new employees.
There is a need for urgency as the offer only applies to those hired by July 1.  Those hired before the deadline will receive $250 after thirty days of service and an additional $500 after 120 days.
These new team members will also receive additional benefits in the form of merchandise discounts of as much as 45% off, competitive wages, holiday and vacation pay, plus there are health, dental and life insurance programs available.
In an article from KTBS we learn that the outdoors retail giant has immediate openings for both full time and part time positions.
If this sounds like the career path you'd like to take go to www.basspro.com/careers and select the Bossier City location at 100 Bass Pro Dr. Bossier City, LA. Contact Bass Pro Shops Bossier City at (318) 549-8800 with questions.
To be eligible for the sign-on bonus, Outfitters must remain in good standing and meet minimum hour requirements. Bass Pro Shops is an equal opportunity employer and a drug-free workplace.
Read More: The 12 Best Reasons To Live In Bossier Parish
Places We Need Most in Shreveport/Bossier City