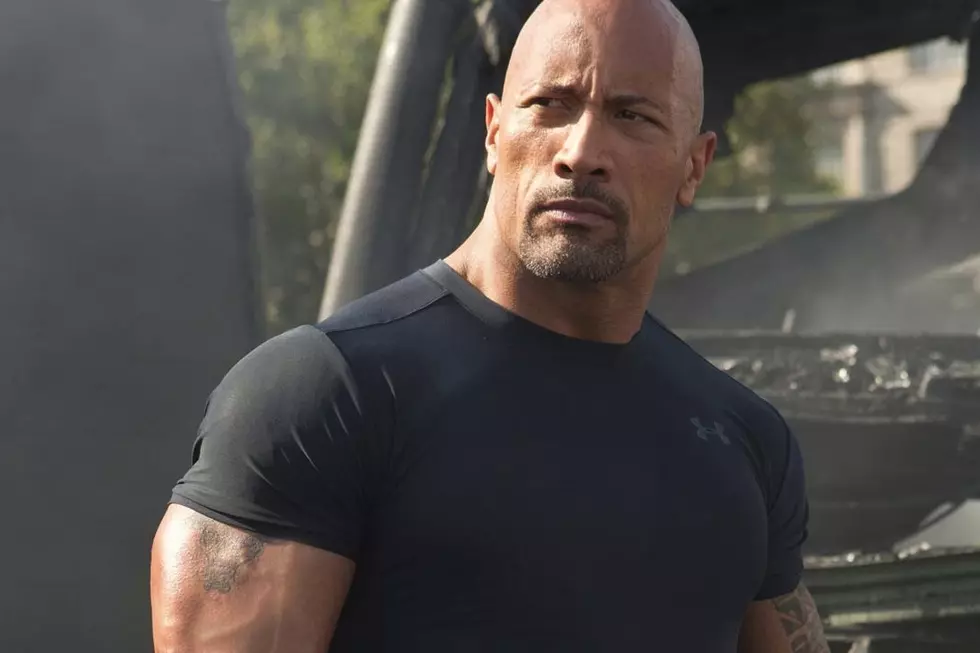 Dwanye Johnson Responds To 'Candy Asses' 'Fast 8′ Drama, Says Conflict Can Be Good
Universal
In what has been the quickest turn around of celebrity drama maybe ever, Dwayne Johnson has now addresses his Fast 8 drama with a new, enlightened perspective.
After Johnson posted a status on Monday calling out his Fast 8 male co-stars as unprofessional "candy asses," it was then revealed that Vin Diesel might be the source of the actor's on-set beef. The two reportedly met on the film's set on Tuesday night to work out their differences, and it looks like it worked, sorta. On Wednesday night Johnson posted a video to his Instagram with a long caption about the importance of team work and family. "To me, conflict can be a good thing, when it's followed by great resolution."
So did Johnson and his "candy ass" co-stars reach a resolution? The rest of the male cast is nowhere to be seen in the video, which shows Johnson chanting with the Fast 8 stunt coordinator J.J. Perry and stunt team. He added that he and his co-stars agreed that the most important thing is "delivering an incredible movie." But maybe Johnson should've just quoted Dom in Furious 7, "I don't have friends, I have family." Too on the nose?
Diesel also took to Instagram on Wednesday to share a video about family and discovering that his daughter learned a new word. Then he changed the subjected to dramatically add, "Just give me a second and I will tell you everything." Huh? So is it him after all?
Enough family talk. JUST TELL US WHO THE CANDY ASS IS ALREADY! Fast 8 hits theaters April 14, 2017.