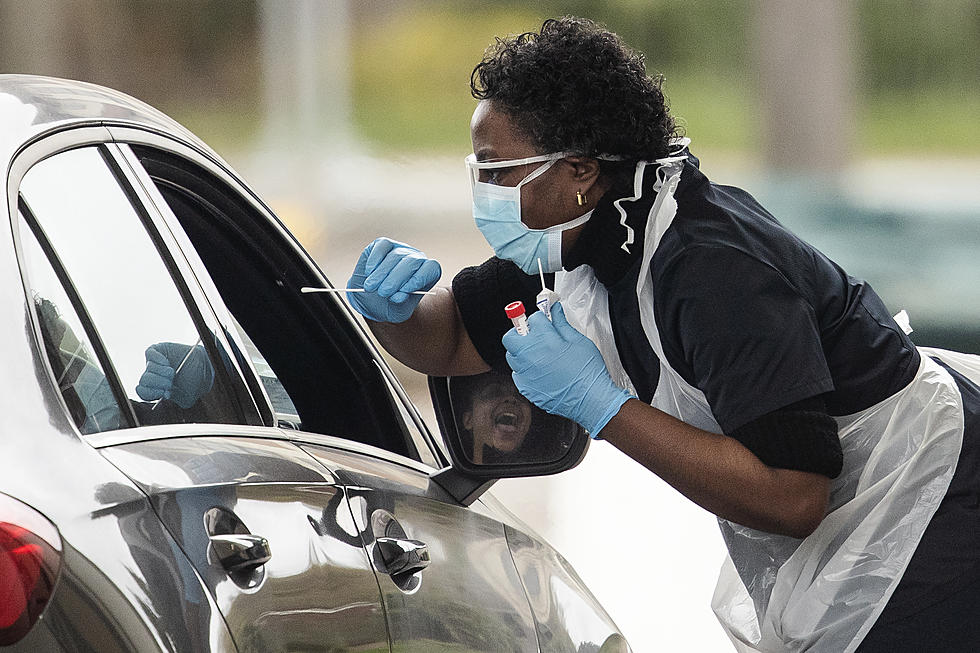 First Responder, Healthcare Worker Testing Site Now Open to All
Dan Kitwood/Getty Images
Last week we got the news that Shreveport had opened the first testing center dedicated to first responders and healthcare workers in the state. Now, that new site is open to everyone!
See the update below from Caddo Parish Sheriff Steve Prator:
Update: The drive-thru testing site opened this past week for first responders and health care workers is now available to anyone in the general public who is exhibiting symptoms of COVID-19, and there is no out-of-pocket cost to the individual. Additionally, first responders and health care professionals can now be tested, regardless of whether they have symptoms.
Information regarding the testing site, including hours and the process to register, is listed below in the original release.
Things to Do While You're Staying at Home
A drive-thru COVID-19 testing site for first responders and health care workers has been established in Shreveport. It's the first of its kind in Louisiana.
The site will open Thursday in the Walmart parking at 1125 Shreveport Barksdale Hwy.  Operating hours will be from 9 a.m. to 4 p.m. daily, weather permitting.
First responders and health care professionals who are exhibiting symptoms of the virus and meet medical eligibility can schedule an appointment through Quest Diagnostics' MyQuest online portal. After receiving an appointment time, they can drive through and be tested. Individuals being tested will perform a self-administered nasal swab in their car with a health care worker observing them. The site does not accept walk-ups and is not open to the general public.
The Shreveport site was selected with input from the U.S. Department of Health and Human Services, Walmart, Quest, and state and local officials who identified a need and requested support.
"Our first responders and health care professionals are being hit especially hard," said Sheriff Steve Prator, director of Caddo's Office of Homeland Security and Emergency Preparedness. "These are the people who can't go home. It's their job to take care of others, and to do so they must stay healthy. Prioritizing their testing helps keep our workforce strong so we can continue to provide necessary services."
Shreveport Mayor Adrian Perkins added, "Our first responders and healthcare workers are on the frontline of this pandemic, risking their lives to keep us safe. Providing them with access to testing is the least we can do to repay those who sacrifice so much on our behalf. We are grateful to our partners at Walmart for stepping up during this difficult time and fulfilling this critical need."
"The Caddo Parish Commission appreciates the partnership with companies in our parish like Walmart and Quest Diagnostics, who have made the safety and welfare of our first responders and healthcare workers a priority," said Caddo Parish Commission President Mario Chavez. "The addition of this mobile testing site is a proactive step in the fight against combating COVID-19 in our community."
While the site is currently only open to a specific group, Prator said they anticipate testing will open to other groups at a later date.
First responders and health care professionals who have questions can contact Quest's dedicated COVID-19 line at 866-448-7719.