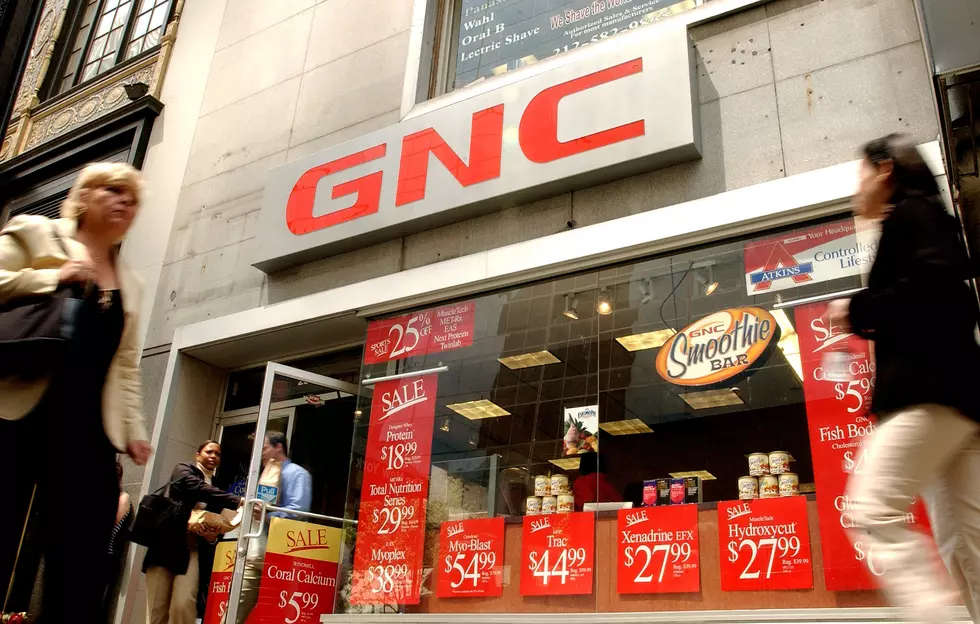 GNC Files for Bankruptcy, Closing 1200 Stores
Stephen Chernin/Getty Images
Another day, another retail giant filing for bankruptcy. This is a very sad situation for this industry, and the latest victim is GNC, also known as General Nutrition Center. The vitamin and dietary supplement company was founded 85 years ago, and has approximately 5,800 retail stores across the USA. They will shutter about a fourth of their locations, and will be looking for a buyer.
With the bankruptcy filing this week, the company says they plan to continue operating, but will become a much smaller company in the process. At least 20% of their brick and mortar stores, about 1,200 will close. GNC also sells their products in 1,200 Rite Aid stores in the United States. At least 30% of their stores in the US and Canada were forced to close during the coronavirus pandemic.
The company tells CNN that bankruptcy will give the company an "opportunity to improve our balance sheet while continuing to advance our business strategy, right-size our corporate store portfolio, and strengthen our brands to protect the long-term sustainability of our company."
There are three Lafayette stores, one in New Iberia, one in Carencro, and one in Broussard. No word yet on which stores will be closing, if any, in Acadiana.
Here are 50 of your favorite retail chains that no longer exist.