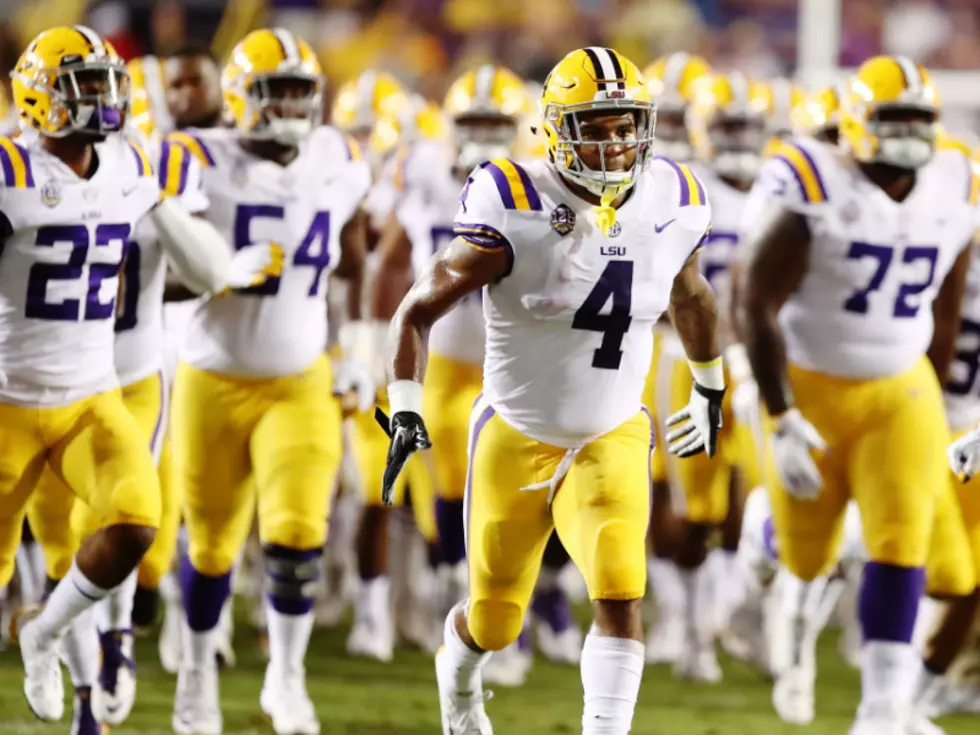 Is LSU Already Out of the National Championship Running?
marianna massey / getty images
A story earlier this week by sports network ESPN lists what they consider to be the nine teams that "the best chance at a CFP (College Football Playoff) title. And to the surprise - and outrage -  of many LSU fans, their beloved Tigers, even only five games into the season, were left off the list!
Here's what we do know: Only a handful of teams stood a chance at the beginning of the season -- and the field has already shrunk. Fourteen teams had at least a 1 percent chance to win the College Football Playoff in August. We're now down to nine. These are the teams that enter Week 6 with a real shot, and a look at whether they're following the trends of past semifinalists.
So, here's ESPN's list, plus the probability (based on strength of schedule and conference) of that school making to to the final four, then winning it all:
1) Alabama Playoff 75.4% Title 32.6%
2) Ohio State Playoff 74.9% Title 22.9%
3) Georgia Playoff 32% Title 13.9%
4) Clemson Playoff 56% Title 10.8%
5) Notre Dame Playoff 47% Title 6%
6) Oklahoma Playoff 32.6% Title 5.3%
7) Penn State Playoff 15.9% Title 3.3%
8) Washington Playoff 13.6% Title 2.1%
9) Michigan Playoff 8.1% Title 1.1%
But here's a modicum of good news for Tigers fans. At least they made the ESPN bubble:
Two more teams that were just on the verge of making the list were LSU and West Virginia, which both have a 6.4 percent chance to make the playoff but only a 0.6 percent chance to win it all.