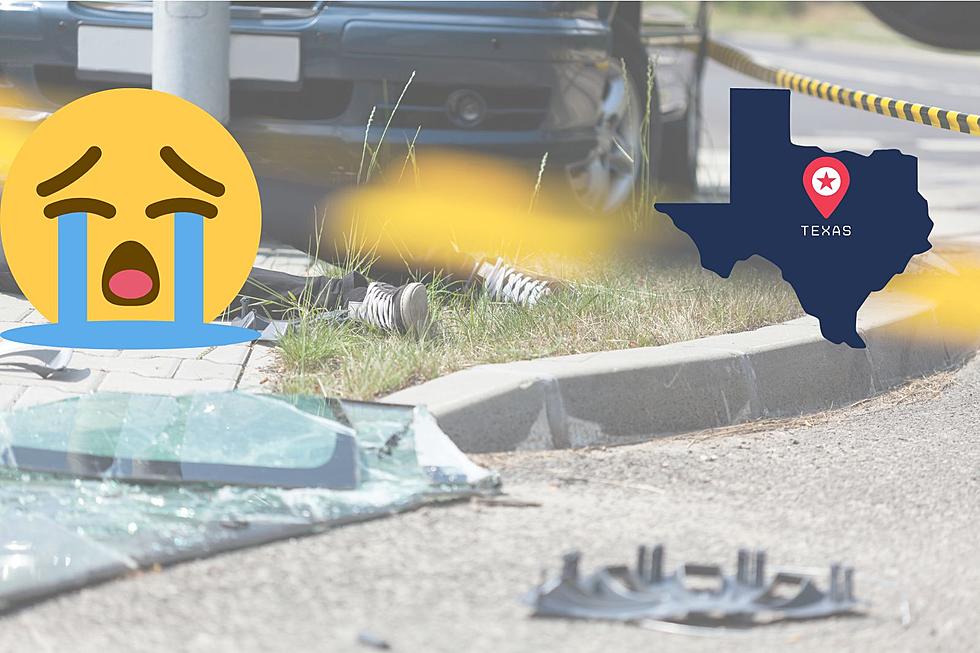 1981 Was the Worst Year on Texas Roads, Here's Why
Canva
When you leave your house in the morning, you're assuming that you will be able to make it home safe each night. We all have bills to pay so we need to go to work, but there are so many variables within our day, making it home each night is not a guarantee. In fact, I was looking at the Texas Department of Transportation website and found information regarding the deadliest years ever on Texas roads. 
The worst year on Texas roads equaling more deaths than any other year was back in 1981 with a total of 4,701 fatalities. That is far too many families left heartbroken that their loved ones didn't make it home. I'm really hoping that record number is never broken, especially since technology regarding safety has made huge improvements. 
The Second Highest Number of Fatalities Was More Recent
TXDot began tracking road fatalities in 1940 and since then the worst year was 1981 but the second worst year on record was 2021 with 4,480 people losing their life. The leading causes of these deaths include driving habits, speed, and not wearing a seat belt.  
Some of These Deaths are Avoidable
Having lost a cousin in a car crash I bring up these statistics to bring awareness. No family should have to grieve the loss of a loved one when many of these deaths are avoidable. Please pay attention whenever you're behind the wheel of a vehicle. And remember to never drive under the influence of drugs or alcohol. You have loved ones that want you to get home safely.  
6 Exemptions For Wearing a Seat Belt in Texas
Wearing a seat belt in Texas is the law but there are 6 exemptions to the law.
13 Myths Not Texans Believe are True about Texas
I decided to make a fun list of things that non-Texans believe are true about our home state of Texas. A couple of these, native Texans believe.