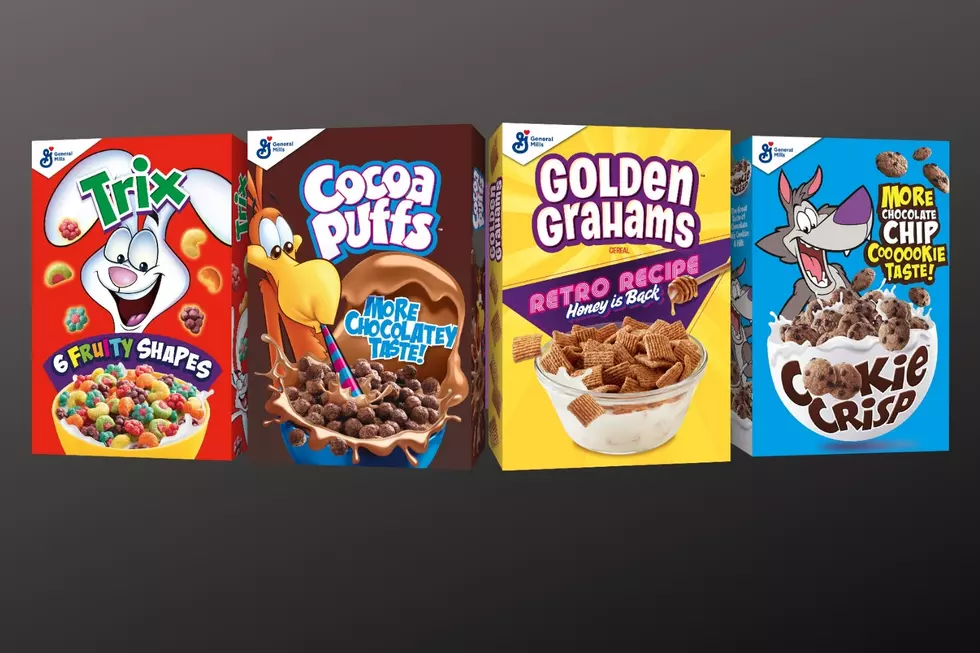 5 Cereals Acadiana Would Rather Throw in the Garbage Than Eat
General Mills
Okay, maybe the title of this article is a little bit dramatic, but it's what I thought of when I began to think of a food that most Americans consume which is cereal.
I think a majority of people grew up eating cereal for breakfast. Now that you are older, I figure the kind you buy might be different.
It was affordable for our parents and it was also easy. You dump some cereal in a bowl, put some milk on it, and you are ready to eat breakfast.
Depending on when you grew up your favorite choice of breakfast cereal may be very different than the one your child loves. But, cereals that people in Acadiana would rather throw in the garbage than eat might be something you and your kids can agree upon.
And in case you were wondering, according to Zippia.com the most popular cereal in the state of Louisiana for the year 2022 is Apple Jacks. Um, ok. I don't know if I totally agree with their math. Was there a series of major sales on Apple Jacks last year? I just would never have thought we bought most of that, but okay.
The first cereal to be featured in our lineup of cereals that we would rather throw in the trash than eat is actually a group. Listener Hung Hoang made me laugh and agree with him.
All the So-Called Adult Cereals
This made me laugh right out loud! Hung Hoang, it's as if you were speaking directly to my soul. Who wants a cereal that is all healthy and has zero fun in it? Not this writer. I am sure that Hoang also avoids putting Shredded Wheat and Grape Nuts in his grocery basket!
Who Knew Raisin Bran Was So Hated?
As a fan of the cereal, Raisin Bran, I knew not everyone loved it, but I had no clue so many people really can't stand this cereal. It appears that many people are totally grossed out by Raisin Bran. The picture really says it all.
Is That a Bowl of Grape Nuts or Pebbles from Ridge Road?
Grape Nuts was an answer that many people gave when we asked them which cereal would you rather throw in the trash instead of eating it. The haters of Grape Nuts, I am clearly on your side. If you let them soak in milk for about ten hours they're edible, but other than that you are putting the life of your teeth in jeopardy with every spoonful!
What is Shredded Wheat, Really?
Okay, I know that shredded wheat is really a cereal made up of wheat grains, but let's be honest, it looks like some weird tiny twigs that some bird who drank way too much coffee twisted into something your cat later hacked up! When I was a kid, we had to eat it though if mom and dad bought it, so we did.
Lucky Charms Wasn't So Lucky
In a surprise move, one listener named Andy says, Lucky Charms is a cereal that he could do without. He is not a fan. I would have never understood this until learning that my coworker Chris feels the same way about Fruity Pebbles.
There are several cereals that it's obvious most people don't care for. As for the rest of them, it's all up to each person's individual taste. Happy eating!
Most popular grocery stores in America