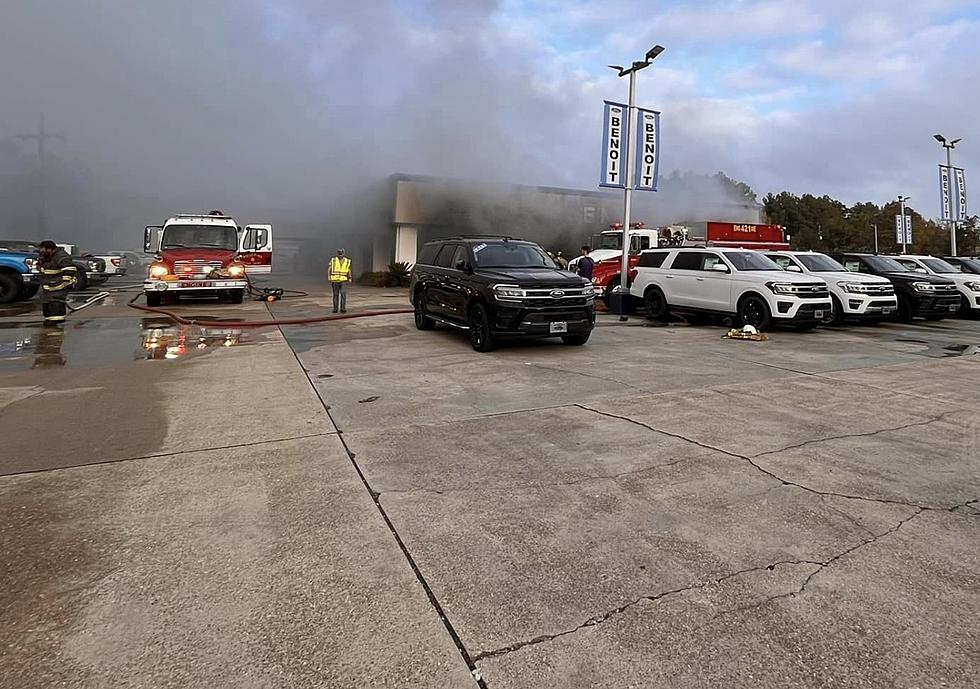 Car Dealership in Louisiana Goes Up in Flames
Rosepine F..D.
We have some unfortunate news to share in regard to a fire at a car dealership in Louisiana.
A number of photos surfaced on social media that showed the dealership in flames on Saturday morning.
The dealership that went up in flames is Benoit Ford in Dr Ridder, La..
Officials asked people to avoid the area because smoke from the fire was very heavy at times. It's too soon to say what caused this fire, but we will continue to follow this developing story.
According to a social media post that I came across, no one who works there was injured, but the workers at Benoit Ford are very upset about the damage done to their workplace.
Here are a few photos from the huge fire at the dealership.
Here's a video that the dealership shared on social media and it show how intense the fire was in the building.
KEEP READING: See the richest person in every state