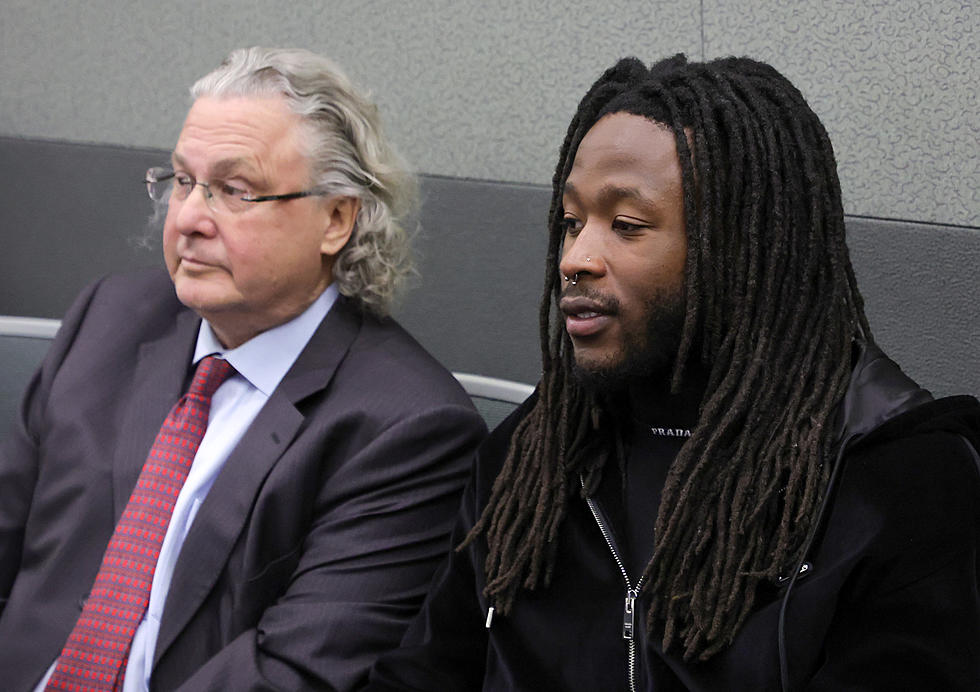 New Orleans Saints RB Alvin Kamara Agrees to Plea Deal in Nightclub Assault Case, Felony Charge Dropped
(Photo by Ethan Miller/Getty Images)
Star running back Alvin Kamara of the New Orleans Saints has agreed to plead no contest to a misdemeanor charge of breach of peace in relation to a nightclub beating incident that took place in Las Vegas back in 2022 before the NFL Pro Bowl game.
The plea deal requires Kamara to fulfill community service obligations and pay $100,000 towards the victim's medical bills.
The NFL has remained silent on Kamara's case, leaving many fans and analysts speculating about the potential consequences he may face. The distinction between a misdemeanor and a felony charge is a significant factor in determining the severity of the disciplinary measures. David Charns took to Twitter to highlight the implications of this distinction.
Although the situation reflects poorly on Kamara, insiders and individuals familiar with such circumstances suggest that the league is likely to impose a minimal suspension. Predictions range from a suspension of up to four games to no suspension at all. However, it is worth noting that the NFL has previously penalized players even in cases where they were not convicted or charges were dropped.
This incident opens the door for the league to finally address the disciplinary action that Kamara will face. Jeff Duncan, a respected sports analyst, believes that the incident will likely be considered a violation of the league's personal conduct policy, potentially resulting in further consequences for the running back.
Aware of the uncertainty surrounding Kamara's future availability, the New Orleans Saints have taken proactive measures by acquiring Jamaal Williams and Kendre Miller. These additions are expected to fill any gaps in the running back position, providing the team with depth and options in the event of an NFL suspension that would force Kamara to miss games.
As the news of Kamara's plea deal broke, the information was initially reported by Kyle J. Paine of 8 News Now. The case has garnered significant attention and will continue to be closely followed by fans, analysts, and the league itself until a final decision is made regarding Kamara's punishment.
The New Orleans Saints organization, Kamara's teammates, and fans alike await the NFL's verdict, hoping to finally move forward from the incident that occurred in Las Vegas.
LOOK: The Most Famous Actor Born Every Year