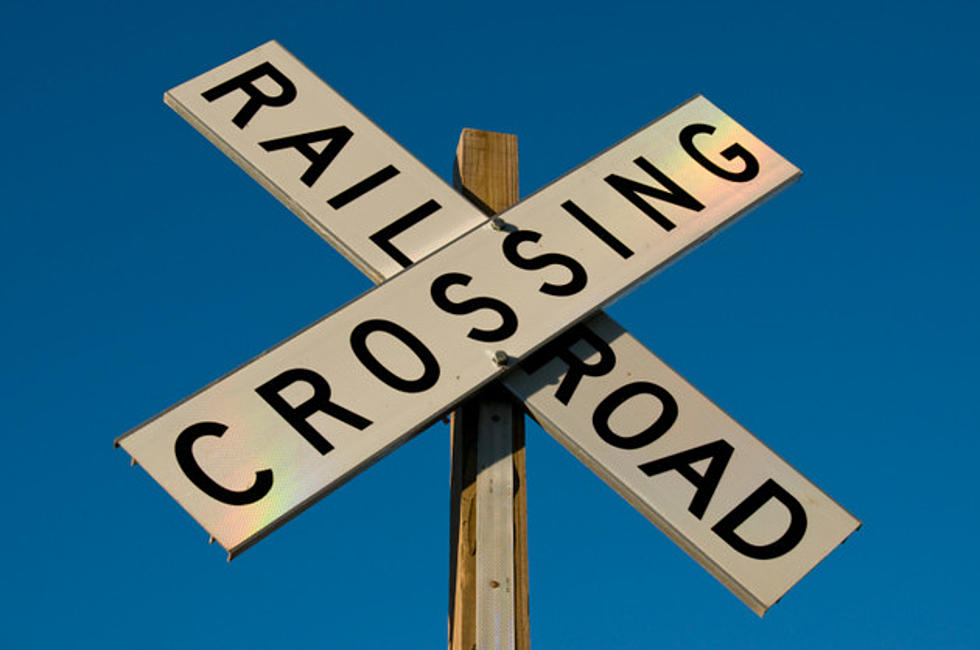 Here's How to Properly Report a Blocked Railroad Crossing in Louisiana
Jennifer Dodge, ThinkStock
LAFAYETTE, La. (KPEL News) - Railroad safety is a constant concern here in Louisiana. From drivers trying to beat trains to some railroad crossings not having the proper safety measures in place, people lose their lives and property every year in the U.S. due to crashes at railroad crossings.
According to the Federal Railroad Administration's Office of Safety Analysis and stats highlighted by Operation Lifesaver, there were 2,195 collisions in 2022 during which 274 people were killed and 810 people were injured.
From an aggravation standpoint, it is incredibly frustrating to get caught behind stalled trains at railroad crossings. Unfortunately, many people get their vehicles caught on the roadway trying to cross the tracks, some of them when they are in a hurry to beat the trains or when the trailer they are carrying gets stuck on the tracks. In New Iberia, we saw what happened when a train collided with a semi-truck stuck on the tracks. Fortunately, there were no injuries.
Did you know that you can report when a blocked railroad crossing? Whether it be a vehicle that is stuck on the tracks or a train that is stalled, there is something you can do to make the situation safer.
That's right. There is a blue sign that is supposed to be at the crossing gate of every railroad. On it, there is a number to call to report the issue.
A call to this number can do many things. In the event of a stalled vehicle on the tracks, it can let any oncoming train know about the blocked railroad crossing and let the conductor know ahead of time to bring the train to a stop. A call to this number can also alert the proper authorities of trains that stall on the tracks way too often, which cause traffic tie ups and can make for traffic nightmares.
Remember this if you come across any of these situations, or if you get caught stuck on the train tracks as well. These Railroads' Emergency Phone Numbers can be the difference between making traffic flow smoother or, more importantly, saving a life!
Best Gas Stations for Food Near Lafayette
Sometimes, we're on the road for a trip. Sometimes, we're craving something you can only find at a local gas station. Here are the best gas stations for food according to y'all.