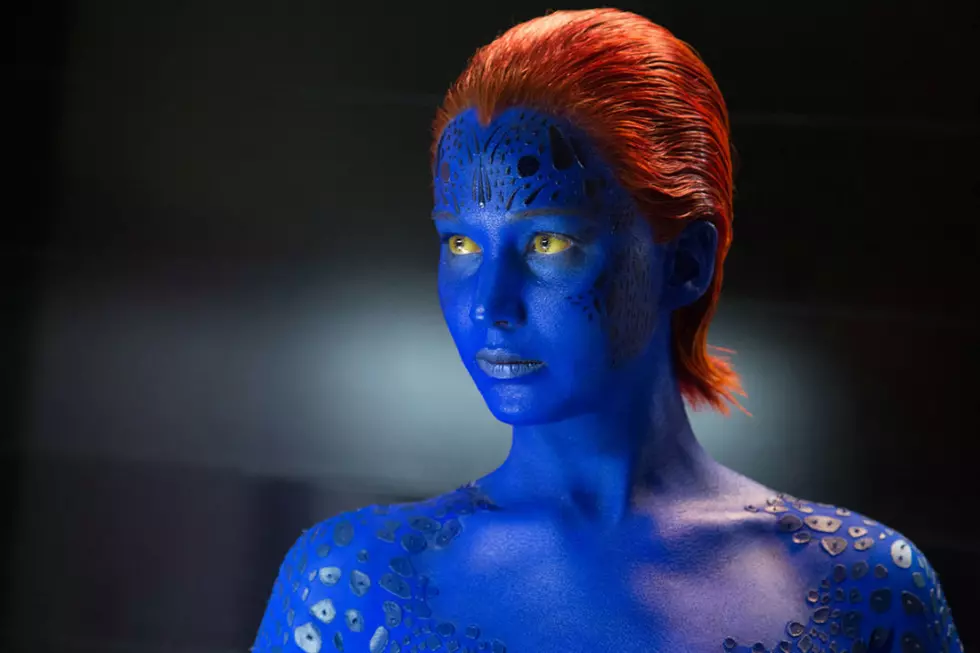 Jennifer Lawrence Says She Is 'Dying to Come Back' For More 'X-Men' Sequels
20th Century Fox
Almost exactly a year ago, Jennifer Lawrence told MTV that the upcoming X-Men: Apocalypse would be her last X-Men movie. This surprised absolutely no one. In five years, Lawrence has been nominated for four Oscars, winning one in 2012 for her role in Silver Linings Playbook and by all accounts — after filming two massive trilogies over that same timespan — seemed ready to move on to a new phase of her career. But, alas, maybe not? Now the actress says she is "dying to come back" for even more X-Men sequels.
While on the set of X-Men: Apocalypse last summer, the actress told Empire in a just-published interview:
I am dying to come back. I love these movies, I love being in them. I love ensemble movies because it's not on anyone's shoulders.
While we certainly don't doubt that Lawrence has an affection for the X-Men films (it was there that she met once longterm boyfriend Nicholas Hoult), we're also not exactly sure that she's "dying" to return for whatever follows X-Men: Apocalypse. After wrapping up two multi-film contracts that have limited her availability over the past five years, it makes complete sense that Lawrence would want to exercise her freedom and develop her own projects. She wrote a script with Amy Schumer and has plans to make her directorial debut in the near future.
Lawrence is more than likely being polite because she knows she won't be coming back for another X-Men film anyway. Producer Simon Kinberg has already spoken about how Apocalypse marks the end of an X-Men trilogy (following First Class and Days of Future Past) and that the upcoming film "is the completion of […] Charles, Eric, Raven, and Hank, who are essentially our main characters." It's no accident that Fox has cast this film with a new crop of young mutants, including Cyclops, Jean Grey, Nightcrawler, Storm, Angel and Jubilee, who can lead a new team of X-Men into the future.
Apocalypse also marks the end of the original three-picture contracts signed by Lawrence, Hoult, Michael Fassbender and James McAvoy. Even Bryan Singer has talked about moving on after this film, already signing on to direct 20,000 Leagues Under the Sea as his next project. Yes, Fox could get them to return for another if they really wanted to, but getting Jennifer Lawrence to sign a new contract at this stage of her career would be a very expensive proposition. The X-Men franchise will continue long after Apocalypse, but it will very likely do so without Jennifer Lawrence, no matter how much she's really dying to return.
X-Men: Apocalypse hits theaters on May 27, 2016.