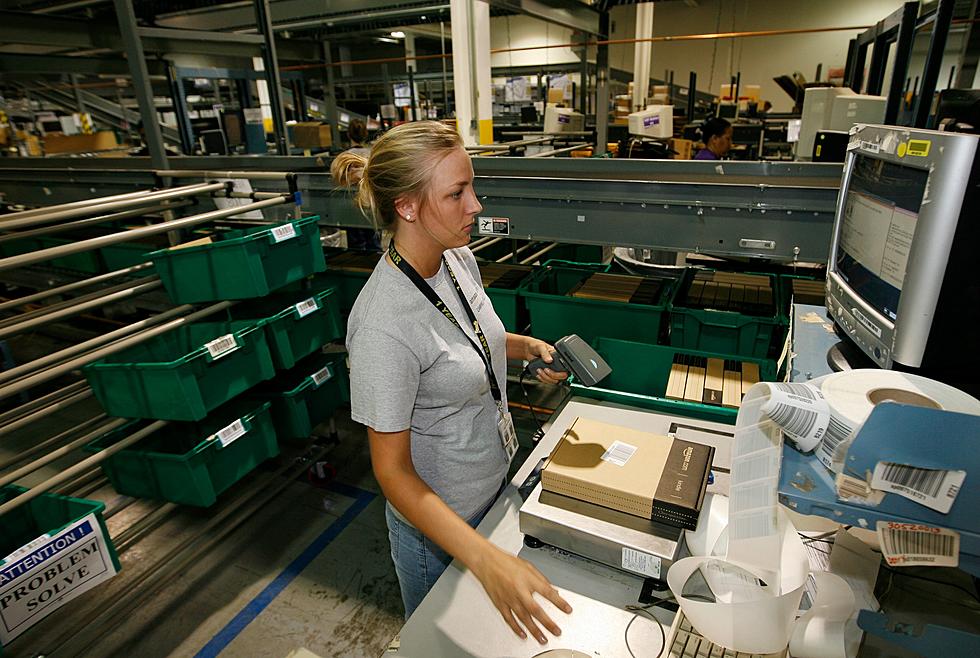 New Jobs Report Forecasts Great News for Shreveport-Bossier
(Photo by John Sommers II/Getty Images
A new jobs report from Loren Scott & Associates outlines some really good news for the Shreveport-Bossier job market future. The 175 page report outlines several key factors in their findings, including the upcoming recession, recovering from COVID, and industries expanding, or moving into the local area.
When looking at any forecasting event, one has to look at history.  And the report takes a look at many major events that took place over the last three years that had major effects on Louisiana's economy.
   In mid-March, the U.S. economy is shut down in response to the COVID virus. Real gross domestic product (RGDP) suffers its worst quarterly drop since the government began reporting quarterly data over 75 quarters ago. Oil prices suddenly plummeted from $62 a barrel to $20.

Two major hurricanes and Winter Storm Uri hammer Lake Charles, and federal relief funds are historically slow in coming.  Hurricane Ida rips through the Hammond, New Orleans, and Houma MSAs, setting the latter MSA's employment back to below the COVID shutdown level.

The Biden Administration is elected and on day one places a moratorium on lease sales in the Gulf of Mexico---the first in a series of significant attacks on the fossil fuels industry.

In early 2022, Russia invades Ukraine. Sanctions and embargoes are placed on Russia (which produces 10% of the global oil) driving the price from the $85 range to near $120 per barrel in June.

 
When KEEL News asked Dr. Loren Scott on Monday what he thought Shreveport-Bossier residents could do to help mitigate the effects of the recession, he replied:
"I don't think that Shreveport's even going to notice it... cause there's so much going on in Shreveport right now, so much in Shreveport's future that I think you'll be asking 'What recession?'  Scott continued. "I think you're poised to be the 2nd fastest growing area in the state. As a matter of fact, if you were to ask me why, I would feel like a mosquito in a nudist colony, I wouldn't know where to start, there are so many good things happening in Shreveport right now."

 
Amazon Fulfillment Center
Scott went on to highlight several events happening, or about to happen locally, like the new Amazon Fulfilment Center currently being constructed in north Shreveport.  Even though Amazon has pushed back the opening, they are currently still planning to open the center within 24 months, which would provide around 1,000 local jobs.
The Port of Caddo Bossier
The Port of Caddo-Bossier is home to several companies like RonPak, Sports South, Pratt Recycling, Morris-Dickson, Calumet Packaging, and Benteler Steel.  Currently, the tenants at the Port employ almost 1,600 people.
Cyber Research Center
The Cyber Research Center is continuing to grow a be a major employer in Shreveport Bossier, and currently employs around 1,700 people at their three local facilites.
Even More Positive News
The report also highlights several other employers that have positive forecasts for the next few years, including:
Barksdale AFB- almost 8,600 military & civilian workers
Gaming Industry- Shreveport Bossier currently has 5 casinos with the defunct Diamond Jacks in the works to be redone to make 6. And when you also factor in Louisiana Downs, the gaming industry in SB currently employs around 2,875 people
The Haynesville Shale- There has been a resurgence in the Haynesville Shale activity. Although it's not back to it's 2008-2010 numbers, the rig count has increased from 20 in 2020, to 45 in 2022. That's a 125% increase.
Sure, there's a lot of negatives about our area, but there are good things happening as well.  I was really glad to hear some good news about our economic prospects.
What Are the Largest Cities in Louisiana?
The latest census numbers show some population changes. You might be surprised by where some area cities check in on this list.
Worst New Orleans Saints Trades of All Time
A rundown of the absolute worst New Orleans Saints trades of all time.
The Top 10 Things Shreveport-Bossier Men Think About in Fall