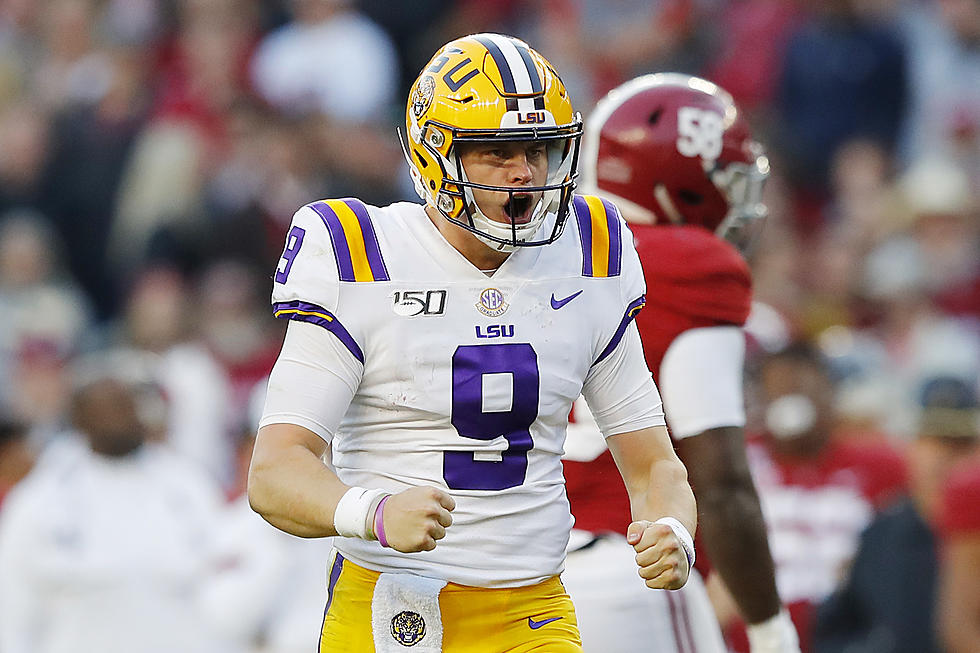 Louisiana is Better Than Bama And Here's Why
Photo by Kevin C. Cox/Getty Images
Enter your number to get our free mobile app
Vegas oddsmakers are in somewhat of a disagreement at this hour. They aren't exactly sure if Alabama will beat our LSU Tigers this coming Saturday by 23.5 or 24 points. Yep! That's the spread as it stands right now.
If I'm not mistaken, it's the biggest spread favoring an opponent of our Tigers since gasoline was 85 cents a gallon. Bookies all over the country are pretty sure that LSU doesn't stand a chance in this one, and though it's not been the best season for us so far, you can never count out our Purple and Gold!
It's obvious to most that Bama is loaded with talent again this year and that even though the Tide is coming to Death Valley, the stands will still be at only twenty five percent capacity, so the deafening roar won't be a factor.
Why in the world would I even hold out a miniscule chance that our Tigers could rule the day? Because it's LSU! And Louisiana is just pissed off right now. Hardly anyone can go to the game, the bars are still essentially crippled and we're just mad. And the last thing you want to corner is a pissed off Tiger. So, yes, I think we've got a shot. A good shot! If the boys play with the same passion the rest of us are experiencing, it's going to be a long bus ride back to Tuscaloosa for Bama and their fans.
Besides, Louisiana is just better than Bama and I've listed several different ways why we always win, even if the scoreboard doesn't reflect it!
Oh, by the way, the LSU/Bama is this Saturday, November 14 at 5:00 pm on CBS and heard locally on the radio on our own AM 1130 The Tiger.
The Reasons Louisiana is Better Than Bama