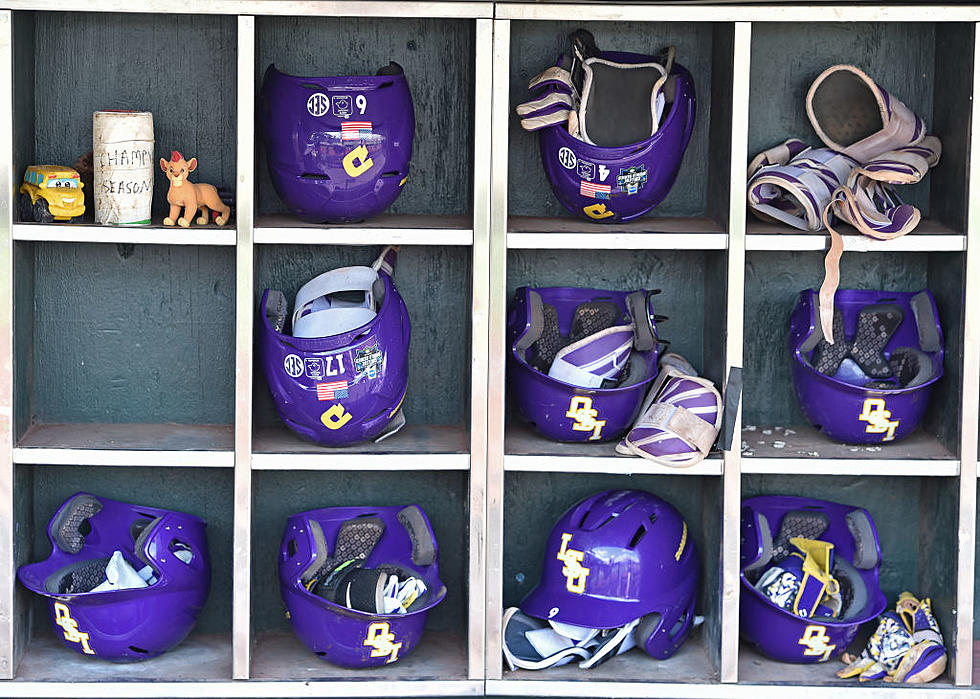 LSU's 2019 SEC Baseball Tournament Comes to an End
(Photo by Peter Aiken/Getty Images)
At the SEC Baseball Tournament, the 5th Seed LSU Tigers lost to number 1 seed Vanderbilt Commodores 13-4.
The Tigers had a quite a roller-coaster ride at the tournament this year in Hoover, Alabama. They lost one of the longest games in SEC Tournament and LSU history, that ended after 17 innings at 3:03am Thursday morning against the Mississippi State Bulldogs. Then they beat Auburn on a walk off wild pitch and error combo, after being down 2 runs in the bottom of the ninth inning. After that, they came back to run-rule Mississippi State 12-2.
That was all before they even took the field against the number 1 seed. Which by the way, would have been one of "the most LSU things to do" if they were able to do all of the above, and THEN beat the 1 seed.
But they ended up dropping the game, as it was clear fatigue caught up with the Tigers.