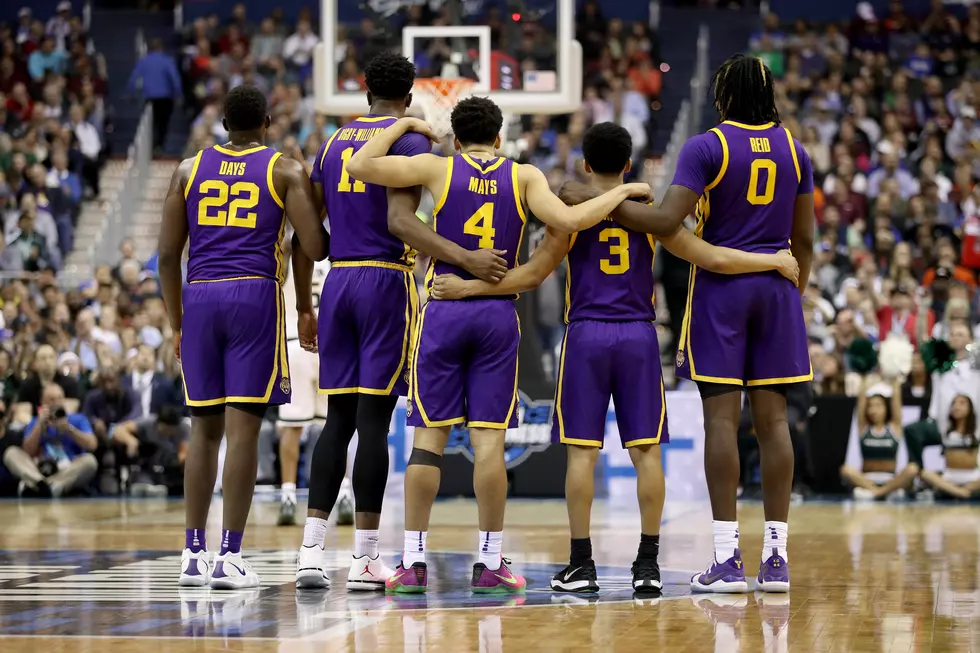 More LSU Basketball Stars Announce They're Leaving Baton Rouge
Getty Images
Earlier this week, LSU Basketball star Naz Reid announced that he would be forgoing his remaining college eligability to enter this year's NBA Draft. He became the first "one and done" player for LSU since Ben Simmons.
Now Skylar Mays has now joined Reid in announcing that he's entering the NBA draft. Mays was a veteran leader for this year's LSU team that reached the Sweet 16. Mays was the team's third leading scorer, as well as being a leader in the locker room. Not only was Mays a star on the court in Baton Rouge, but he was an Academic All-American with a 4.01 GPA in Pre-Med and Kinesiology.
Another LSU star will also be pursuing their NBA dreams, as Tremont Waters has also declared. Waters, a sophomore, averaged 15.3 points per game this season as he helped lead the Tigers to an SEC Regular Season Championship. Last season, Waters was a member of the Freshman All SEC team.
Under newer NCAA rules, these players are able to come back to school, even if they sign an agent. However it doesn't sound like any of the three will be looking for that option.