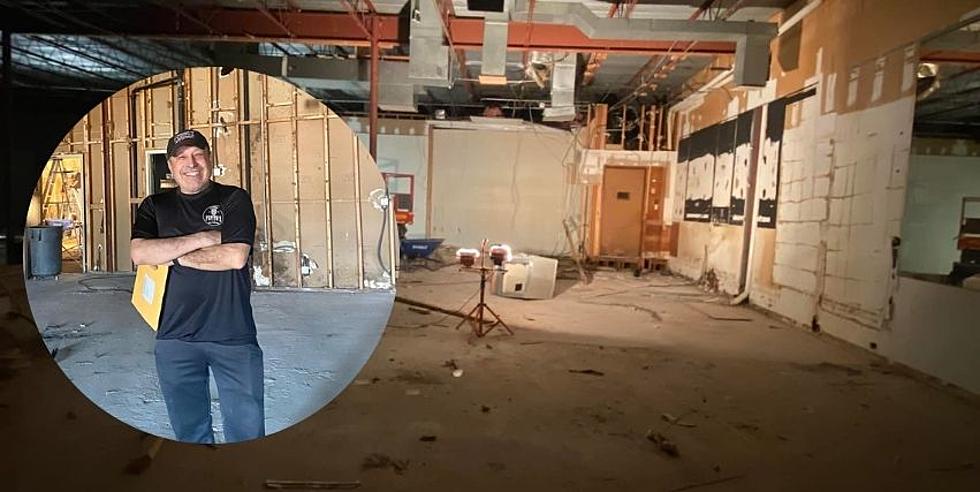 Take a Behind the Scenes Look at Pepito's New XO Shreveport Spot
Pepito Munoz via Facebook
Shreveport has been anxiously waiting for the return of everyone's favorite waiter Pepito Munoz. Pepito has been in the news since January of 2022 when Pepito's & Company abruptly shut down.
Pepito Munoz is Making His Big Comeback on Youree Drive.
Pepito has announced that his new spot will be called "Pepito XO Global Cuisine". Pepito and his crew are setting up shop in the old Trejos/Bar Chord building located at 5815 Youree Drive in Shreveport. It looks as if the crew has their work cut out for them and they are wasting no time in getting the place up and going.
Check Out the Updates that Pepito Munoz Posted Below.
 Here Is What Pepito Said on Facebook:
"Finally, it is official, the new adventure..called "Pepito XO" Global Cuisine.⭐️
We have the name, the location, the idea, the concept and TREMENDOUS TEAM.
All from below, leaving Pepito's &Co.Grill and Cantina behind with a lot of pain and forever beloved, always grateful for all the people Who worked hard and also for who did not, for the support of so many people and also for those who did not, but mainly to God my family and friends for one more opportunity.
No one will able to stop us!! No more nightmares.. just waiting for a dream.. just one to come true!
I hope so 😏!
Love and Light.. !
Believe ❤️
ÓRALE CABRÓN!"
Check Out Chuy's Tex-Mex Menu
This Bossier Spot Only Has Hot Dogs and Waffles On the Menu
This Bossier City restaurant called Gina's Waffles & Dogs literally just has waffles and hot dogs on the menu...but its so freakin' good.
Take a Look Inside Bossier's Completed Surge Entertainment by Drew Brees!
The highly anticipated Surge Entertainment by Drew Brees is finally finished! While it isn't set to open until this weekend (fingers crossed), we were able to sneak in to give you a peek of what to expect - and it's a lot to take in. Video games, bowling, virtual reality experiences, great food, and more all await you - check it out!