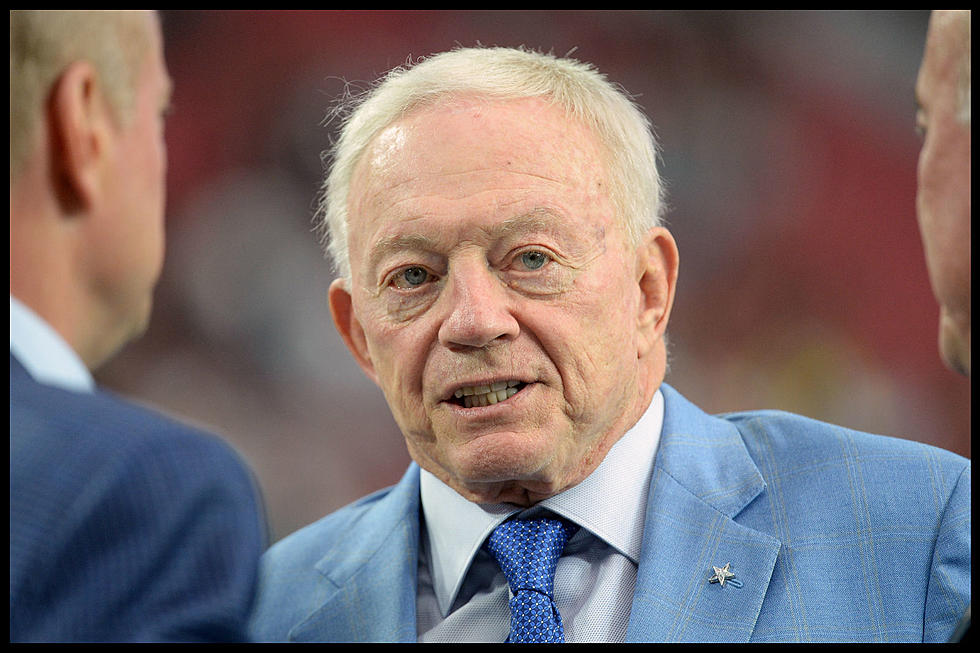 NFL Says It Expects Players to Stand for National Anthem
Jennifer Stewart, Getty Images
You could see it coming from miles away.  The NFL owners would indulge their players' desires to protest during the playing of our National Anthem up to a point.  And that point has been reached.  The point that lies in the middle of the owners' pocketbooks.
Television ratings for NFL games were already trending down this year and the firestorm over the kneeling controversy has only exacerbated that decline.  These incidents along with Cam Newton's on-camera gaffe that demeaned female sports reporters have caused the NFL to be in the news for reasons other than playing football.  And any unwanted attention could endanger the league's contracts with the television networks and advertising sponsors.
The league's most accomplished businessman is Jerry Jones.  He is the owner of the most valuable sports franchise in the world:  the Dallas Cowboys.  His opinion among NFL owners matters.  So, when Jerry said--after the Cowboys' game on Sunday--that he would bench any player that disrespected the flag, the other owners and NFL Commissioner Roger Goodell sat up and took notice.
Today Goodell sent a letter to NFL owners stating the league's stance on players' expected conduct during the playing of the national anthem.  "Like many of our fans, we believe that everyone should stand for the national anthem," Goodell said. This is a complete about-face from the league's first response to President Trump's tirade against the NFL a couple of weeks ago when it said that it backed its players' free speech rights.
The problem is that the genie is out the bottle, and there's no putting it back in.  Now that Jones and Goodell have thrown down the gauntlet, there will be players that call their bluff this week.  Undoubtedly one or two big name stars will defy the league, and then the controversy will be bigger than ever.
In the immortal words of David Bowie, the NFL is "putting out fires with gasoline."