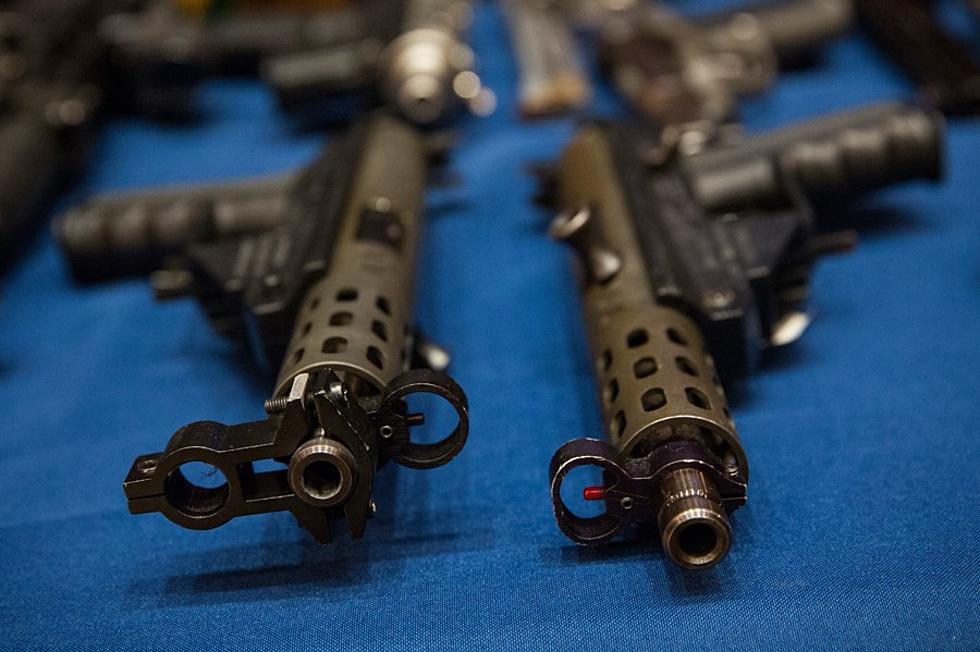 Once Again Shreveport Sounded Like a War Zone on New Year's Eve
getty images
Across the USA - and the world, for that matter - people celebrate a number of traditions to bring in the new year. But unfortunately, for Shreveport and a number of American cities, those celebrations include gunfire...hundreds and hundreds of rounds fired into the air.
And again this year, as evidenced in this video by Caddo Parish Constable Patrick Young, the tradition continued.
Once more a number of videos of New Year's Eve in Shreveport - all of them featuring a virtual nonstop barrage of gunfire - were posted on social media over the weekend. If you haven't heard, get ready to be shocked. Because all of them have one thing in  common, the constant sound of blazing weapons.
Ironically, again this year, SPD implored citizens to avoid celebrating the new year by firing their weapons, but, as is plainly - and sadly - clear on the audio, hundreds of frighteningly close rounds can be heard in the moments leading up to midnight.
There were reports of shots fired well into the morning hours and numerous calls to SPD, stretching thin an already manpower-depleted department. And unlike last year when there were no reports of injuries from falling bullets, at least two Shreveport residents were wounded - luckily not seriously - by falling projectiles.
And in a city that in 2021 had just short of 90 murders, random gunfire at all hours of the day and night are, sadly, an everyday occurrence.
Here Are the Highest Paying Jobs at a Typical Amazon Plant
Shreveport's Amazon plant is expected to open this fall. What will be the highest paying jobs at the facility?
Bossier Parish Jail Bookings For The 2022 New Year Holiday