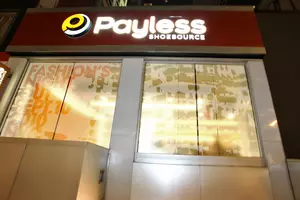 Payless Bankruptcy Could Affect Shreveport/Bossier City Locations
Donald Bowers/Getty Images
For the past 25 years or so my favorite place to buy shoes has been Payless Shoe Source.  And it's not just because of the price.  Payless is the only place where I can go in and not have to try on dozens of pairs of shoes just to find one that fits.  I just find the style I like, pull a pair of size 9's off the shelf, and boom--they fit.  Yeah, it's true that the shoes aren't always gin-u-wine leather, but they look good and they hold up just fine.
Now it looks like I may have to find a new place to shop for shoes.  Payless, Inc., will reportedly file Chapter 11 soon, and that will entail closing up to 500 stores.  There are 5 stores in the Shreveport/Bossier area alone.
Payless has been a part of the American retail scene since 1956, and is just another in the long line of iconic brands that are being adversely affected by the migration of shoppers from brick-and-mortar stores to the Internet.  J.C. Penney, K-Mart, Sears, and Abercrombie and Fitch are just a few of the brands that will be closing more stores this year.