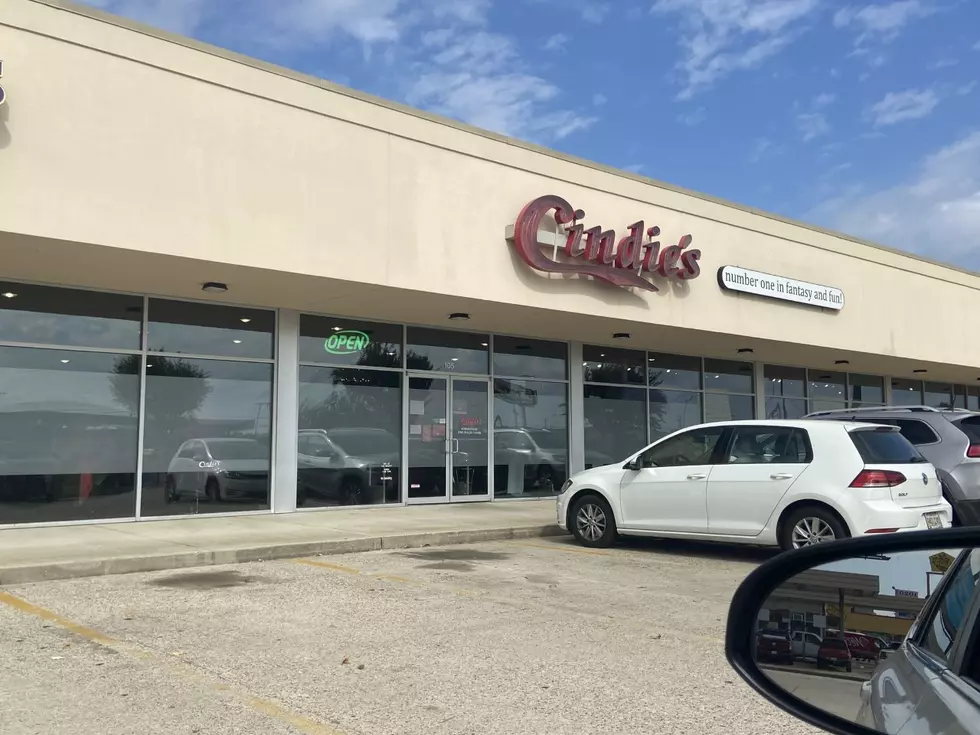 2 Shreveport Adult Stores Allowed to Reopen After Forced Shutdown
Erin McCarty/TSM
The two Cindie's locations in Shreveport are now back open after a temporary restraining order issued by Caddo District Judge Ramon Lafitte on November 2nd that forced both Cindies locations to close, along with the grand opening of the new Hustler Hollywood retail store in west Shreveport.
The restraining order is still in place for the Hustler Hollywood store.  The city claims the three businesses should actually be classified as sexually oriented businesses, or SOB's, which would require them to have a special permit to operate within city limits.
Shreveport attorney Allison Jones, who represents the owners of the two Shreveport Cindies locations, was able to get Cindies removed from the temporary restraining order saying the owners are working with city officials trying to reach "an amicable resolution" to be in compliance with the law.
A hearing is scheduled for 1:30P Monday on the Hustler Hollywood case before Caddo District Court Judge Lafitte to determine whether or not the temporary restraining order for the Hustler Hollywood opening would be permanent.
In order for a business to be classified as a sexually oriented business, over 20% of their sales come from sexually oriented products.  Both Cindies and Hustler Hollywood claim less than 20% of their sales come from sexually oriented products.
The first Cindies location has been open in Shreveport for about 14 years.  They opened their second location on Mansfield Road in 2020.  City officials said they will be monitoring the Cindies locations to confirm compliance with city law.
Popular Veterans Day Restaurant Discounts
Here are some of the great deals Veterans and military retirees can get on Veterans Day this year.
The States With Most Waffle Houses
The
website VinePair
put together a list of how many Waffle House locations are in each state. These are the top 20.