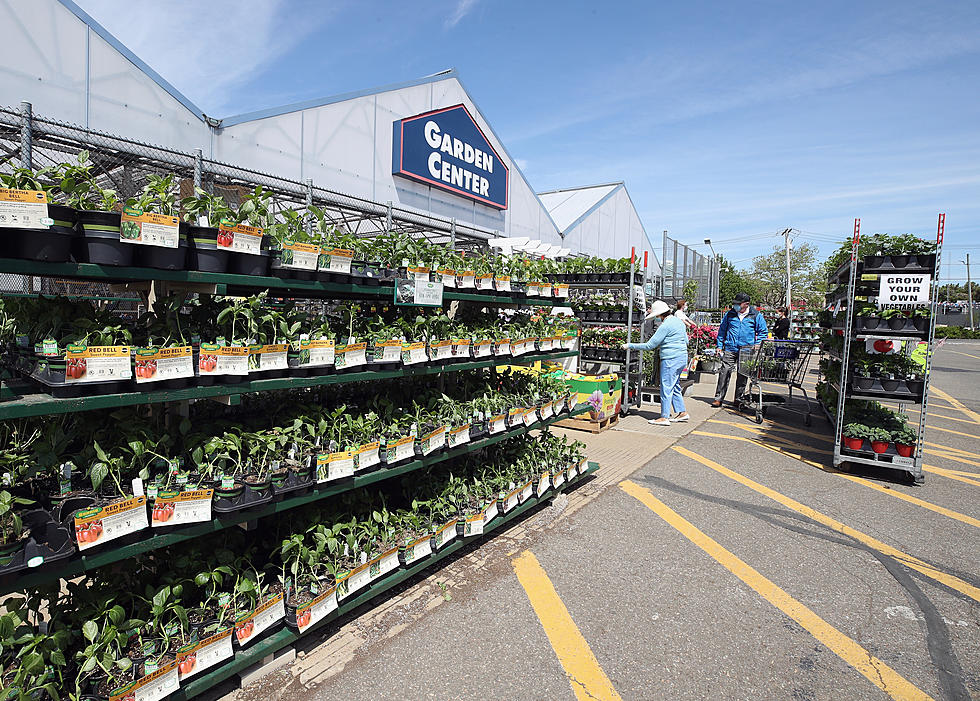 Shreveport-Bossier Lowe's Offers Free Gardens-To-Go in April
Bruce Bennett, Getty Images
This time last year I was putting so much time and effort into my little patio garden. The pandemic made me realize I am far from the gardener that I thought I was and my parents would be so sad to hear that the green thumb skipped a generation with me. Luckily for many of us who want to get into gardening Lowe's is hoping to make your spring gardening epic and at no cost to you.
Lowe's is calling it a "SpringFest" at it lasts all throughout the month of April. Every Thursday for the month of April you can snag your free curbside "Garden-to-Go" project kit. According to Lowes.com, these are the kits that will be available.
April 8: Garden-to-Go kit sponsored by Miracle-Gro with exclusive recipes from professional cook and food stylist Amanda Frederickson.
April 15: Lowe's Mystery Garden Pinata with mystery seed packets.

April 22: 500,000 tree saplings given out in honor of Earth Day.

April 29: Lowe's Butterfly Quest which helps families create a butterfly garden.
The home improvement website said that you can reserve your kit starting April 1st. You must reserve your kit on Lowe's website before the pickup date. I love that Lowe's decided to do something fun like this for all of us who are gardening challenged.
If you get envy seeing your neighbors win at the gardening game, watch out y'all, Lowe's is giving us the free skills and things we need to have the most beautiful garden in the neighborhood.
Lowe's Home Improvement in Bossier - 2360 Airline Dr, Bossier City, LA 71111
Lowe's Home Improvement in Shreveport - 2710 Alkay Dr, Shreveport, LA 71118
Lowe's Home Improvement in Shreveport 2nd location - 7301 Youree Dr, Shreveport, LA 71105
Read More: Top 8 Outdoor Activities That Make Us Feel Like a Kid Again
Businesses Shreveport's Lost Through the Years