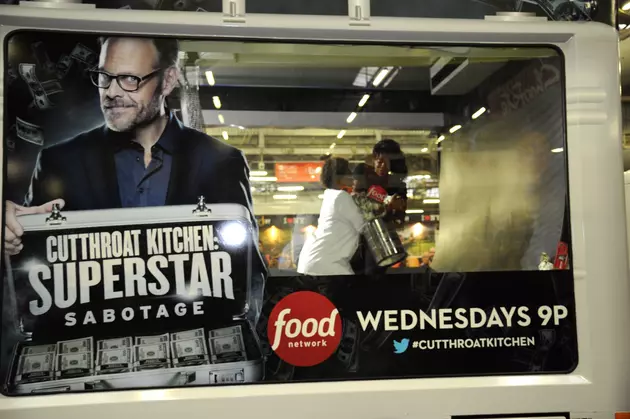 Shreveport Chef to Compete on Food Network's 'Cutthroat Kitchen'
Bryan Bedder, Getty Images for NYCWFF
Of all the shows out there, he chose the wildest and most unpredictable one!
Have you ever watched Cutthroat Kitchen on Food Network? It's honestly too stressful for me. Four contestant chefs start off with $25,000 each. That money is used to bid on sabotages they can use against their opponents to knock them out each round. These sabotages can include losing your main ingredient, using a bike to power a blender to blend your food, or even losing basic utensils used to cook with.
The catch is, you only leave with the money you have left if you're the last chef standing.
Each round they are judged on their dishes, but are not allowed to tell the judge about their sabotage. Each round, one chef is eliminated until a winner is determined. See? It's extremely stressful and requires a lot of strategy. Strategy I don't have.
Our own Chef Darrell Johnson of Crescent City Bistro Creole & Cajun Restaurant will be competing on Cutthroat Kitchen on Wednesday, August 17 at 8 p.m. according to the Shreveport Times. Johnson has already filmed this episode at the Food Network studios in Los Angeles, but he has been sworn to secrecy on how well he performed.
We think he won it all!
Darrell said it was a lot to overcome, besides the sabotages. There are also cameras everywhere and tons of people on set. Not to mention getting over your own nerves. It's a big moment for any chef, especially one who has auditioned several times for the heralded network in the last five years.
His perseverance has paid off as he will be appearing on Food Network in future episodes and series.
For now, set your DVRs or tune in live to cheer Chef Darrell on!