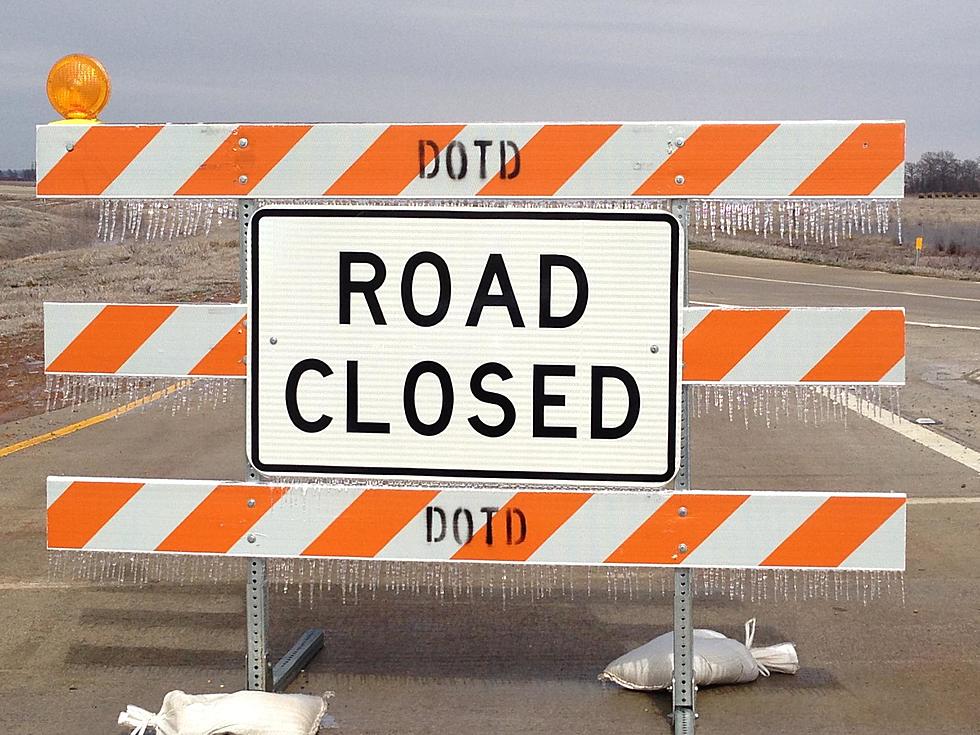 Stay Off the Roads and Don't Drive Around Barriers in Shreveport
photo by Troy Jones, TSM-Shreveport
This week, North Louisiana has faced an unprecedented winter storm. We've seen ice, snow, power outages, water outages...if there's a winter related issue, we're currently dealing with it. As the second round of ice, sleet and snow moves through the area, conditions are worsening. One of the more dangerous challenges facing us is the road conditions.
Unlike places up North, down here in Louisiana we are completely unprepared for treating the roadways during winter conditions. We don't have plows, we don't have or salt or chemicals to treat the roads...our plan in these rare scenarios is to close down the more treacherous routes and urge residents to stay put and/or exercise extreme caution when venturing out.
However, as you can imagine, many people have chanced going out to drive around, go to the grocery store, go to work, etc.. And that has caused major issues. The Caddo Sheriff's Department, Bossier Sheriff's Office and all other law enforcement agencies are reporting that they've had to rescue several people have become stuck. There are also reports of the agencies pulling over and citing drivers for going around barriers to drive on closed roadways.
The worst part about that is when law enforcement and emergency response crews are dealing with accidents, they aren't available to help those in need with medical emergencies or fires. Everyone, from Sheriff Steve Prator to Governor John Bel Edwards, is urging residents to stay off the roads unless it's an absolute emergency.  You may see movies where people are driving through blinding blizzards in North Dakota...but this isn't North Dakota. Our roads aren't treated, most of our vehicles are not equipped with 4 wheel driver or All Wheel Drive....in short, we're not prepared for any of this.
Stay safe. Stay warm. And stay home.
UP NEXT: See how much gasoline cost the year you started driving