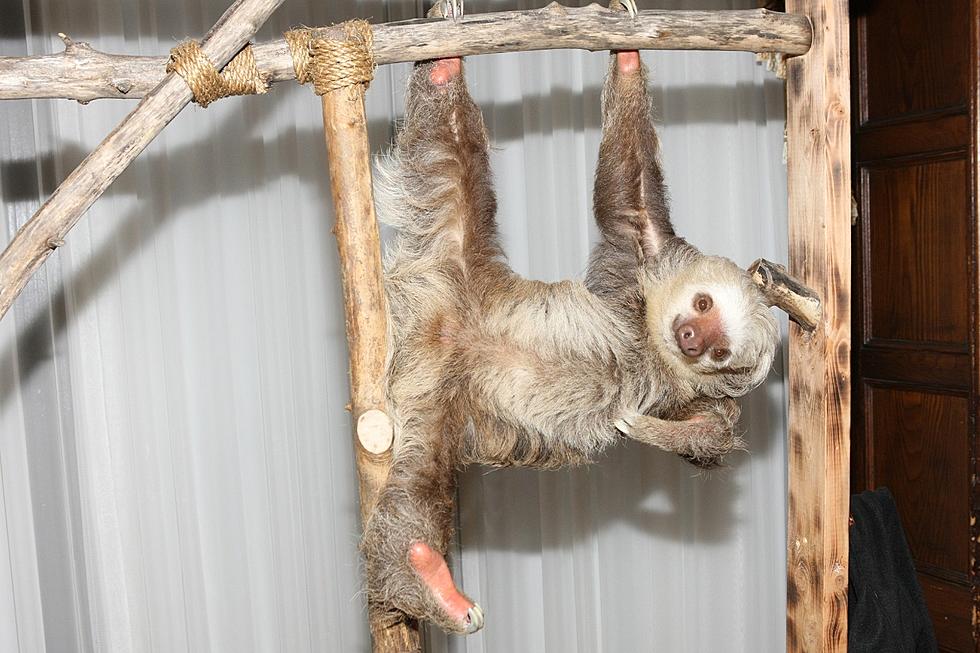 Want to Drink Beer With Sloths? You Can in This Louisiana Barn
Bennett Raglin, Getty Images
Right now a lot of people are booking tickets and planning to make their way to Ethel, Louisiana to sip beer and hang out with sloths. It's called SLOTHTOBERFEST. I mean, beer and sloths? Count me in.
Basically, it's one big party for a great cause, you taste beer from all over Louisiana and have a famous sloth encounter.
This is an adult-only party. Will the sloth be sipping a beer? No, but if you drink enough beer you'll be feeling as good as a sloth. General admission is $50 and VIP costs $100. If you're the designated driver and not drinking you can save a lot of money, tickets are only $25.
The money that is taken in for SLOTHTOBERFEST, will benefit Kids Saving the Rainforest in Costa Rica. For more info on the program just click here.
Want to get out and do something none of your friends are doing? You need to take a trip to Barn Hill Preserve in Ethel Louisiana. It doesn't matter what age you are, from the looks of this 12-acre beauty, you will have the best day ever.
Barn Hill Preserve is known for letting you swim with otters.
The swimming with Otters will cost you $154 and according to the Barn Hill Preserve Facebook page "This includes everything from our encounter tour plus time in the water with some of our Asian otters. MUST BE 16 YEARS of age or older to participate. The entire visit will be approximately 3 hours."
If you have a fear of birds this may not be a good experience for you since they have free-flying macaws all over the preserve. You can feed kangaroos and camels and love on a sloth that is placed on your lap. It really is a one-of-a-kind animal experience in Louisiana.
Encounter Tours are offered from 10 a.m. to 12 p.m. Otter Swims are offered from 10 a.m. to 1 p.m. and from 2 p.m. to 5 p.m.
If you want more information on how you too can swim with otters visit the Barn Hills Preserve's Facebook page.
The preserves address is 11342 LA-955, Ethel, LA 70730, USA
Read More: Most Dangerous Louisiana Creatures
Read More: Why Does It Only Hail in Summer? And Other Weird Weather Facts