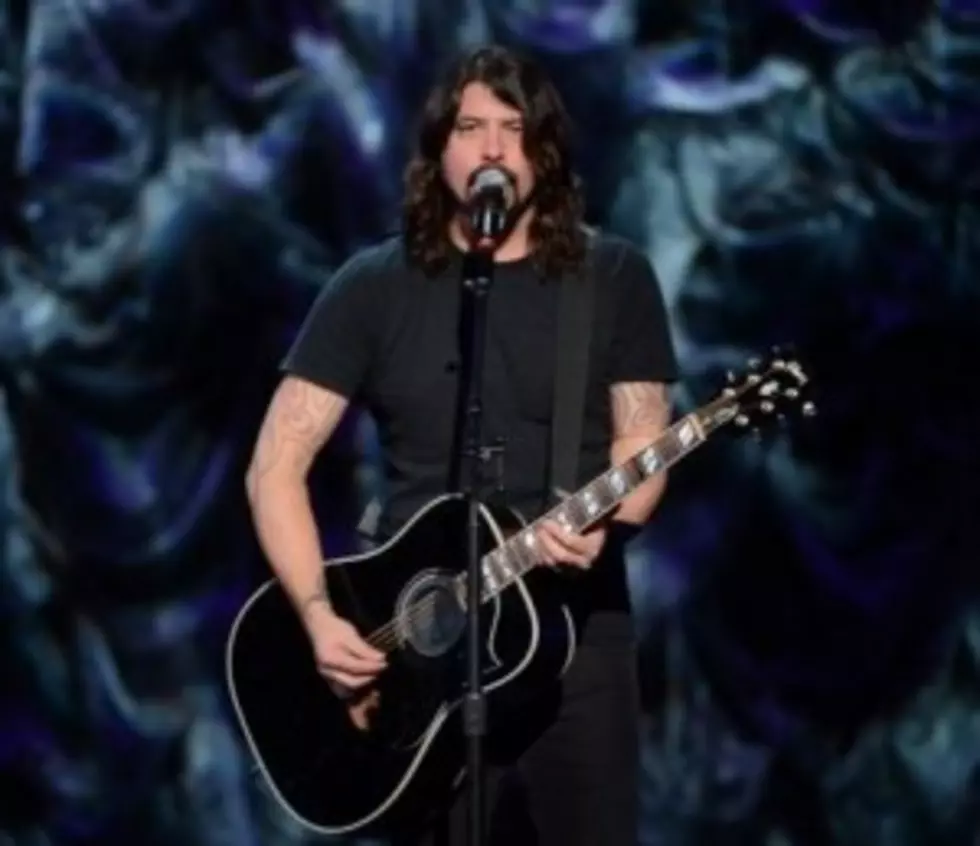 Watch Dave Grohl's Tribute to the Beatles [VIDEO]
Theo Wargo/Getty Images
February 7 was the 50th Anniversary of the Beatles coming to America. In celebration of the most influential band in music, last night musicians from all walks of life gathered to pay tribute at The Night that Changed America: A Grammy Salute to the Beatles.
One of the many performers to play last night was Foo Fighters frontman and rock star extraordinaire, Dave Grohl! 
And with Dave being Dave, he didn't chose one of the Beatles big hits or number ones, he chose a deep cut off the Yellow Submarine Soundtrack, 'Hey Bulldog'.
On stage, Dave said The Beatles were 'my mom's favorite band, my favorite band, and now my daughter's favorite band.'  When he gestured to his daughter, she stood up and made a heart with her hand.
Which was a very touching little moment between father and daughter, and really showed the kind of impact the Beatles have made not just musically, but culturally as well. They have created a legacy that folks of all ages and from all walks of life can bond over, which is truly amazing.
Check out Dave's version of 'Hey Bulldog' below.