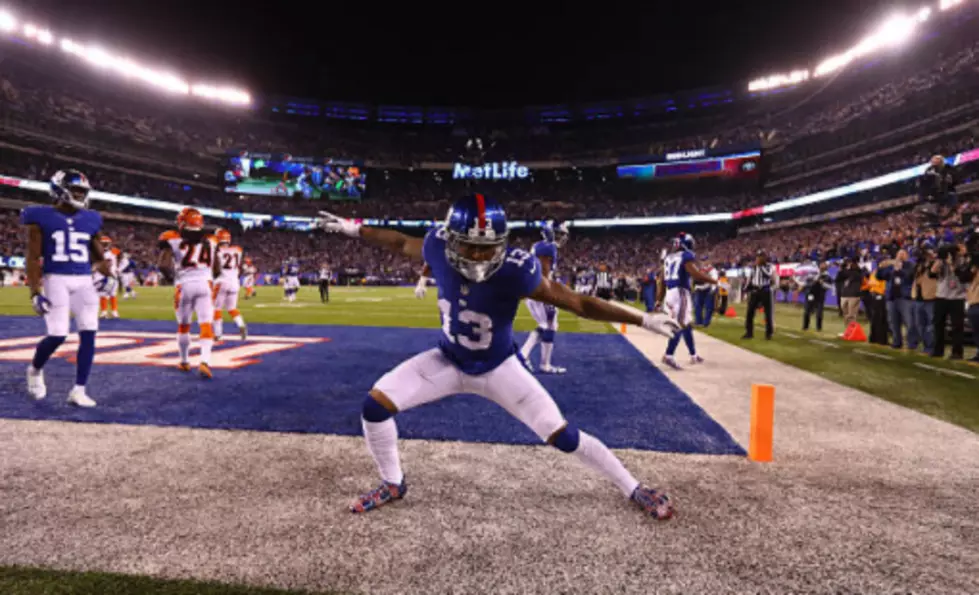 Who Is the Best LSU Player In the NFL?
getty images
Do you have any idea how many former LSU players are in the NFL? How about we play a little over - under game. Think about it for a moment or two, and try to remember all the ex-Tiger stars competing on football's biggest stage. What's your guess? How about...50?
As a matter of fact, if you guessed 50 (not more or fewer), you'd have hit the number on the nose. Currently, half a hundred NFL stars once wore the purple and gold. So, now, let's have one more question. Of all the LSU players dotting NFL rosters in the 2017 season, who's the best?
Well, according to the writers at newarena.com, it's not Patrick Peterson or Tyrann Mathieu. In fact, it's not even Leonard Fournette, the fellow who after only one year has already established himself as the one of the most dominant runners in the game.
If you know your LSU football, you should know the former Tigers star that newarena.com selected: The one and only Odell beckham, Jr. Here's what they have to say:
"OBJ is as close as it gets to "must-see TV" in the NFL. The LSU product is an exceptionally gifted player, without question. He's put together the best start to a wide receiver's career in history, with three consecutive of seasons of 90-plus receptions, 10-plus touchdowns, and 1,300-plus receiving yards. But what separates Beckham is his ability to entertain. The one-handed catches, long touchdowns, and unmistakable haircut brings some excitement to each Sunday. His fellow LSU alum Patrick Peterson, Tyrann Mathieu, Jarvis Landry, and Leonard Fournette would tell you the same thing."