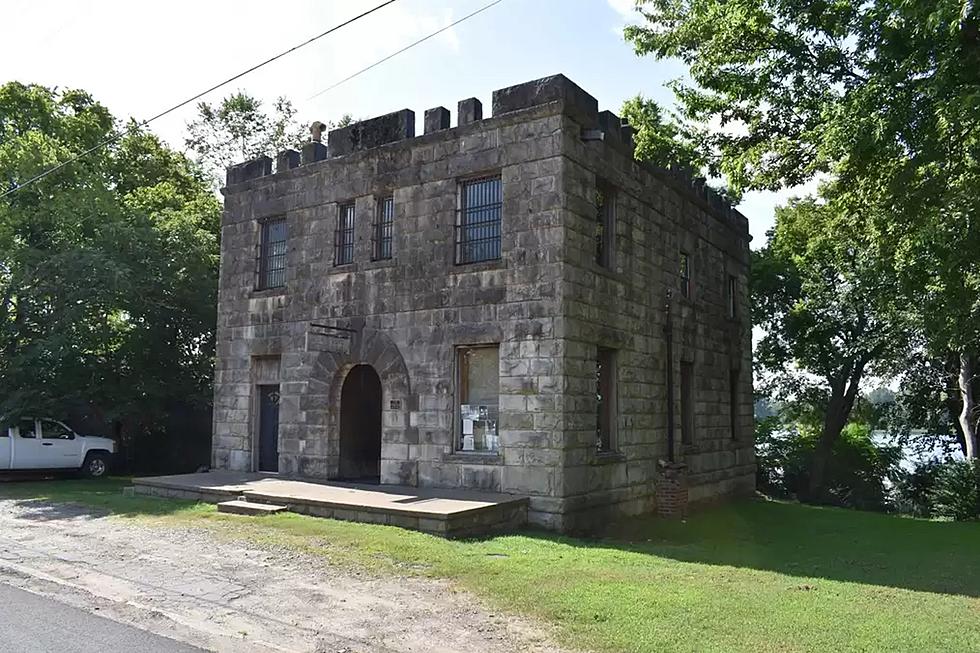 You Can Live in this Historic Jail Just 5 Hours from Shreveport
Jake Fowler with Midwest Land Group, LLC
Why am I singing "Locked Up" by Akon? Imagine telling someone that your house is the historical jail? Well, you can actually make that a reality. 209 W River Street in, Ozark, Arkansas was just listed for $250,000.
What will an old jail get you when it comes to living space?
It's listed as a 5 bedroom 1 1/2 bath which looking at the interior photos, I have to ask, are they counting the jail cells as rooms? This makes zero sense to me, however, there could be some hidden rooms in there that we don't know about. Okay, now that I say that, it's creepy.
Think of it as $250,000 for 2,512 square feet of a blank slate.
You will have your work cut out for you to make this feel like a home. There will be a lot of construction, and you will need to cover up walls unless you want to see some creepy etchings made by prisoners all over the walls.
The old jail sits on a small lot, so it's just 0.61 acres, which means you won't spend a lot of time mowing the lawn. So I guess that is a positive, right?
You could live in a home that was once a jail but you can boast at the fact that the Arkansas River is in your backyard.
Historical Jail for Sale 5 Hours from Shreveport
Take a Look Inside Shreveport's Logan Mansion
This Cozy Shreveport Home Was Just Listed for $156,000
What Kind of House Can $1.5 Million Get You in Bossier?
Cozy Cabin Nestled on Caddo Lake Could Be Your Next Airbnb Adventure