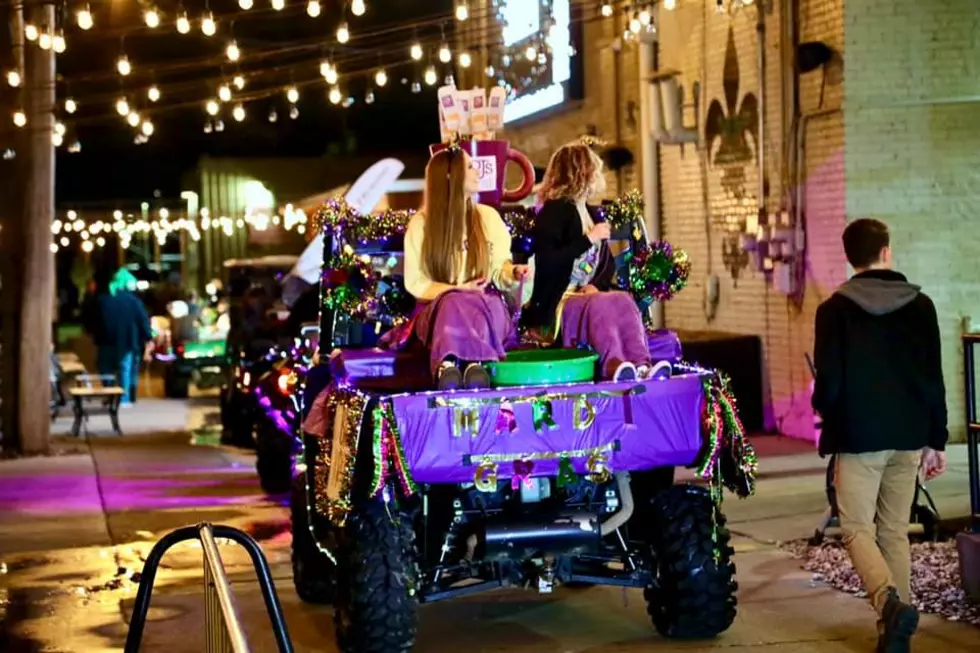 Bossier's East Bank District to Let the Good Times Roll for Mardi Gras
Courtesy of the Bossier Arts Council and East Bank District
The East Bank District in Bossier City is ready to let the good times roll with their 2023 Mardi Gras Market and Parade!
Bossier's East Bank District is my pick when it comes to places to hang out locally. It has tons of entertainment options, plenty of parking and lighting, and best of all, I feel safe walking to my car at night. So, when you combine one of my favorite places to party with my favorite season of the year, you've got my attention!
The East Bank District started holding its Mardi Gras Market and Parade in 2020 to help local businesses participate in the season without the expense of having to purchase or rent an entire float. Instead, they use golf carts.
While the event itself falls after Fat Tuesday, which is February 21st this year, we're sure plenty of people will be happy to keep the party going. The East Bank Mardi Gras Market is set for Saturday, February 25th, from 6 - 8 pm, with the East Bank Mardi Gras Golf Cart Parade rolling at 7 pm.
Happy Mardi Gras, y'all!
Read More: Top 10 Beers Made in Louisiana
Read More: WHAT ARE THE MOST POPULAR COCKTAILS IN LOUISIANA?
Read More: Shreveport-Bossier's Most Unique Landmarks