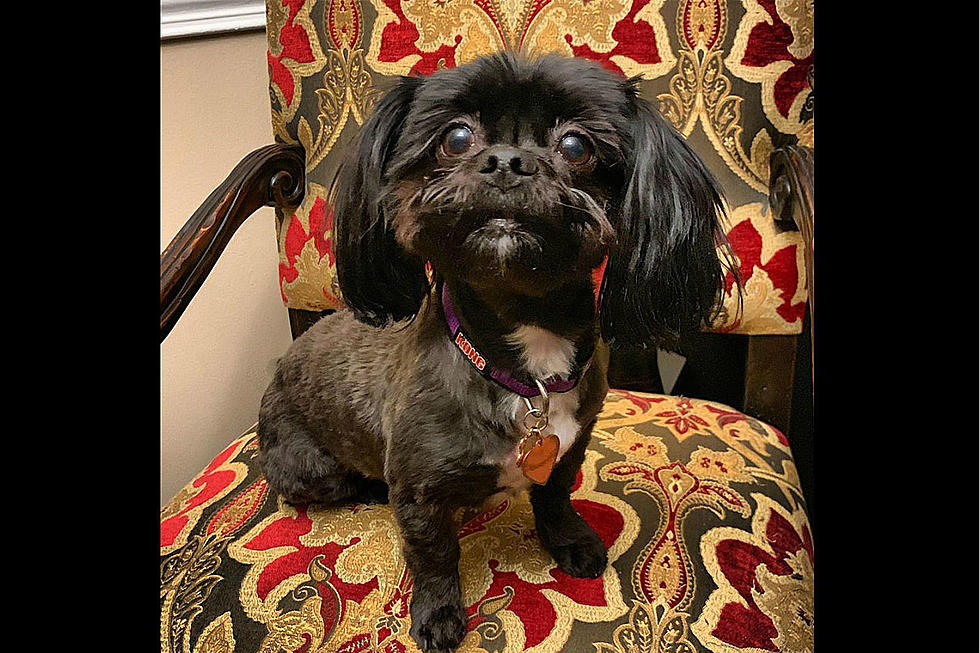 A Sad Dog Looking for a Sad Human, Could It Be You?
Krystal Montez
Welcome to Olive Her Friends, where we find small dogs that are desperate for a home. We want you to find that companion you've been looking for.
Meet the dog who's just a sad boy. Travish is a long-haired Chihuahua weighing in at 10 pounds. His adoption fee is only $100, which includes vetting, microchip, and microchip enrollment fee. Travish likes other dogs and cats but he prefers to just lay low hang out by himself and listen to Adele on repeat.
Here is what the crew at Ninna's Road to Rescue had to say about this precious boy: " Travish came to us with Seena (has since been adopted) from Caddo Parish Animal Services. They were surrendered there with several other little dogs when their owner passed away. He was engulfed in fleas (which was taken care of at CPAS). This explains the massive hair loss and scratching marks on his tiny body. Once his coat grows back in, he will look amazing. We believe at one time these babies were really loved and cared for. They came to us already microchipped, they are heartworm negative and we believe that it's possible the owner fell ill or became elderly and despite best efforts, just couldn't properly care for them any longer. Sadly, these things do happen. Travish is a sweet and quiet little guy. He can be very shy at first until he gets to know you. He will hide under something but once he gets to know you, he will come around. He figured out quickly where we prepare doggie meals and he patiently waits his turn. He might be older but he has a lot of time left and he just wants a safe and comforting home to live out the rest of his years. If you love the seniors like we do, we welcome your application.
"
Notes from Ninna's Road to Rescue:
*We do adopt out of state provided the adopter is willing and able to travel to us once approved. We do not ship or transport our animals and there is no exception to this rule.
*All of our adoptable dogs are small, and they are never to be left outside alone, ever! We only rehome our dogs to adopters that plan to have them as inside dogs and part of the family! We do allow adopters with doggie doors, provided there is SECURE fencing. There is no exception to this rule!
*Only adopters with a responsible dog ownership history and excellent vet reference need apply. If you bring this pet into your heart and home, you will receive in return many years of love, companionship, and loyalty. That's our guarantee.
Other notes: This pet is available for adoption through Ninna's Road to Rescue, Benton, La. We are 501c3 non-profit organization. Our mission is to rescue small-breed dogs and a handful of cats and to re-home them into RESPONSIBLE and CARING forever homes.
Read More: Most Dangerous Louisiana Creatures
KEEP LOOKING: See What 50 of America's Most 'Pupular' Dog Breeds Look Like as Puppies
10 Signs Your Dog May Have Seasonal Allergies