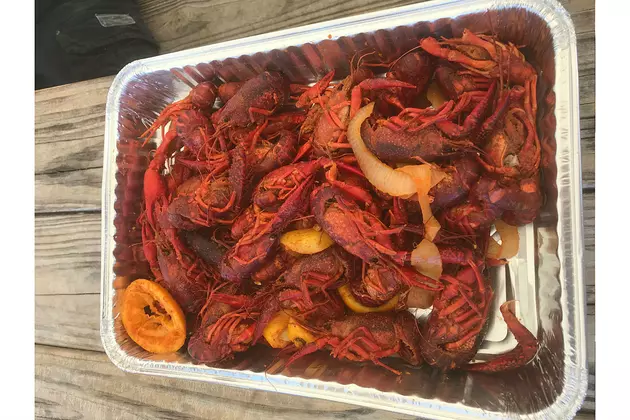 Crawfish Christmas in Shreveport-Bossier
Krystal Montez
It's beginning to look a lot like crawfish Christmas! I was scrolling through Facebook minding my own business when I noticed that Loooisiana Seafood Market announced a crawfish special for this weekend. The first weekend of December is meant for Christmas shopping, not a crawfish boil. Or so I thought.
How did Looosiana Seafood Market score crawfish? Was it strictly exclusive for them? Turns out several restaurants all over Shreveport-Bossier are gearing up for an early crawfish season.
According to WeLoveCrawfish.com crawfish season in Louisiana runs from mid-January through early-July. The peak of the crawfish season is from March through May. Why are we seeing crawfish so early? A mild winter will allow the crawfish to grow throughout the year. So the crawfish you will be feasting on won't be a teeny tiny crawfish. Thank the lord!
Are your lips tingling with excitement yet? Mine sure are, I am ready for a beer and red burning lips because my friends at Chuckwagon Crawfish made my batch extra spicy. Don't mind me, this girl is daydreaming at her desk.
Crawfish farmers can really use a jump start on the 2021 crawfish season. They took a huge hit with COVID-19 and many were not able to recover their losses. Several farmers had to cut their season short.
According to the Voice of Louisiana Agriculture restaurants and catering, companies all over Louisiana that purchased crawfish from local farmers were forced to close their doors during the lockdown. Of course, in true 2020 fashion, the lockdown took place during the peak of crawfish season. Obviously, several people in the South didn't meet up for crawfish boils during quarantine so the crawfish went untouched and they've been busy growing.
I am ready for a crawfish Christmas!
Top 7 Authentic Tacos in Shreveport-Bossier