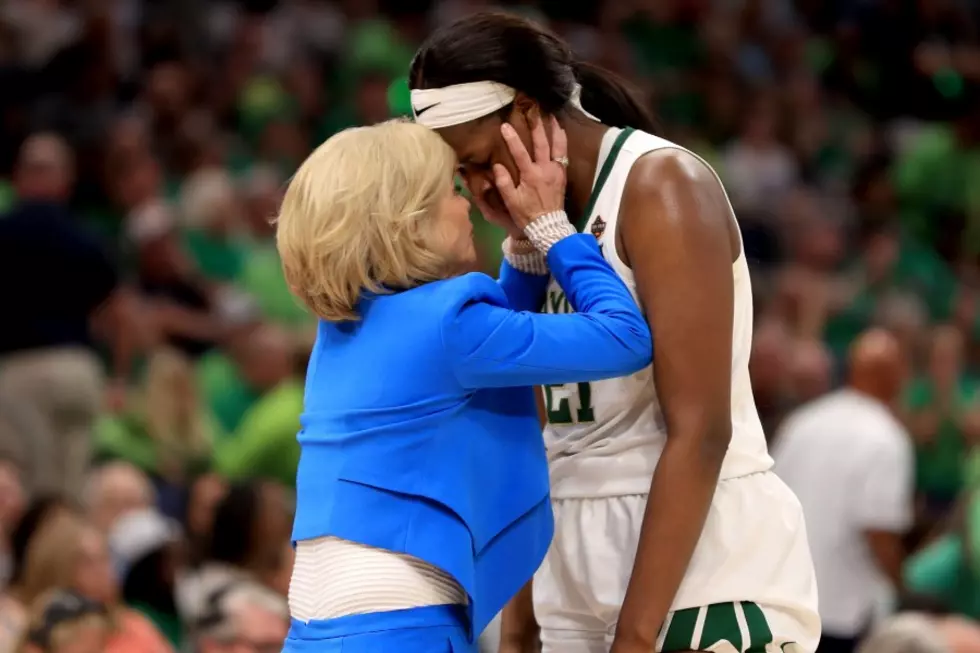 Do You Know Who Introduced LSU's Kim Mulkey into Basketball's Hall of Fame?
getty images
A couple of months ago, it was all but certain that Kim Mulkey would be inducted into the Naismith Memorial Basketball Hall of Fame in Springfield, Massachusetts. The already legendary coach had won national championships as a player, and assistant coach (Louisiana Tech) and a head coach (Baylor).
But who would have thought that, just sixty short days ago, that Mulkey, in receiving the game's highest honor, would be introduced as, "The women's head basketball coach at Louisiana State University?"
And at this year's induction ceremony, held Sunday evening, who was it that introduced the coach who won three national championships during her tenure at the Waco, Texas school?  It was the GOAT, the greatest of all time, Michael Jordan. The two had met and formed a friendship when they were both Olympians in 1984.
As a player, Mulkey led the Lady Techsters to two national championships. After graduation, she stayed at the Ruston school as an assistant, and later associate head coach, under Leon Barmore, before taking over the Baylor program in 2000, leading them to titles in 2005, 2012 and 2019.
"Through it all, sometimes winning changes people. She has stayed true to who Kim Mulkey is. I admire her for that," UConn head coach and rival Geno Auriemma recently told ESPN. "At Baylor she created a program in her image: Tough, relentless and driven."
Those are qualities that LSU fans are counting on the bring glory - and championships - to the Lady Tigers program when they take the court this fall.
Shreveport Natives Who Made the NBA
Seven Disabled Athletes Who Made It to the Top