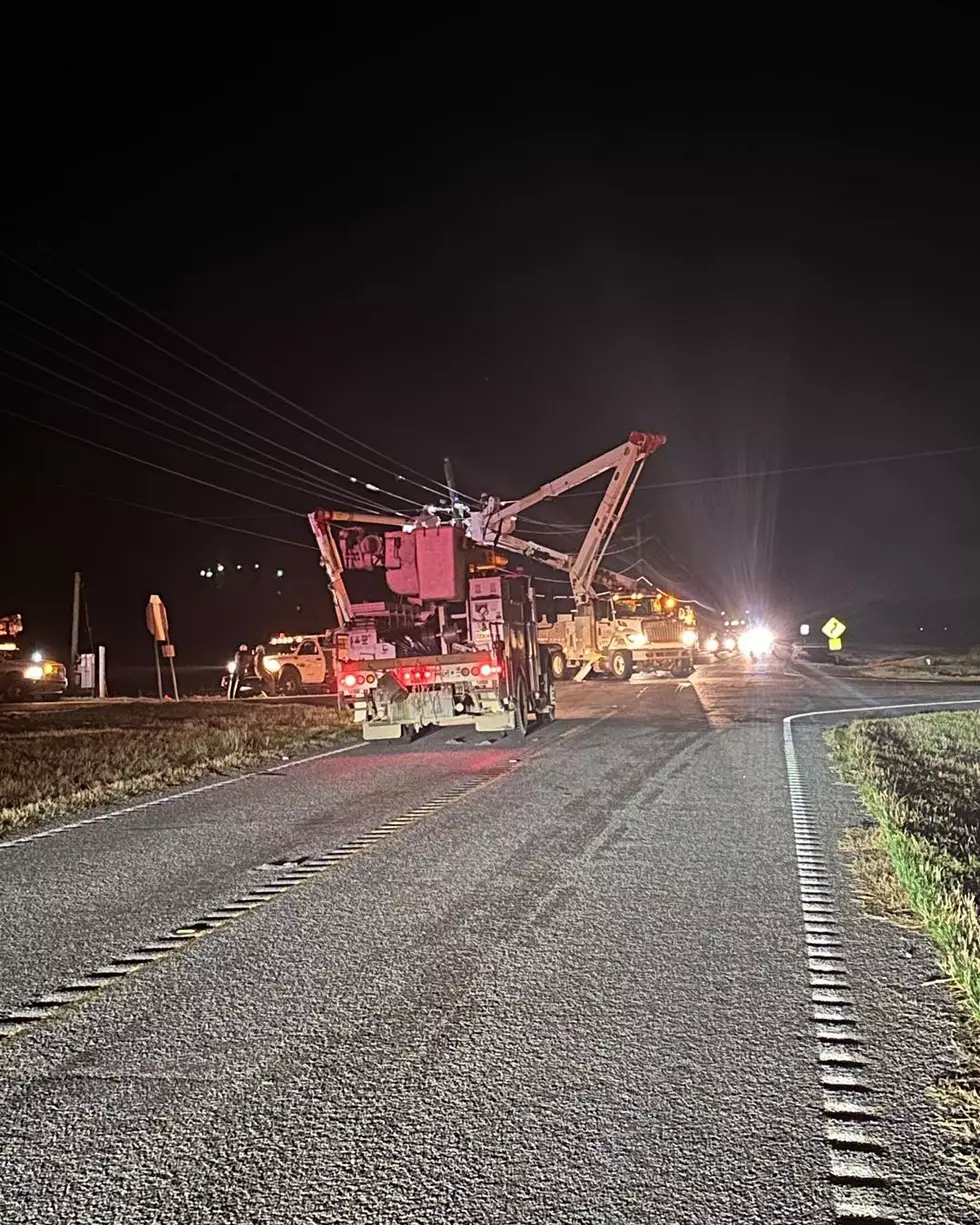 Ellerbe Road Power Outage Caused by Drunk Driver Crash
CPSO
Ellerbe Road at the intersection of Highway 175 is completely closed due to a major crash that also caused a power outage in the area.   Caddo Parish Sheriff Steve Prator reported that a St. Landry Parish man was arrested for operating a vehicle while intoxicated and careless operation of a vehicle.
Caddo Parish Deputies were called to the intersection Ellerbe Road and Highway 175 just before 9PM on Wednesday following a major crash.  Deputies determined a GMC truck was eastbound on Ellerbe Road and stopped at the intersection.  He then proceeded through the intersection traveling east, failing to yeild to an 18 wheeler traveling southbound on Highway 175.
The two vehicles collided in the intersection and crashed into a SWEPCO pole, which then caused down power lines and a power outage. The driver of the GMC truck, 50 year old Christopher Fontenot, was arrested and booked into the Caddo Correctional Center on one count of 1st offense DWI, and one count of careless operation of a vehicle.
SWEPCO had up to 5 trucks at the crash site and are working to restore power as quickly as possible.   Caddo Parish officials ask drivers to avoid the area and take an alternate route as work is being done.  They hope to have the road open by late Thursday morning.
There were no reported injuries in the crash.
What Are the Worst Intersections in Shreveport?
Here are the most likely places to crash in Shreveport
What Are the Worst Intersections in Bossier City?
These are the places you are most likely to be in an accident in Bossier.