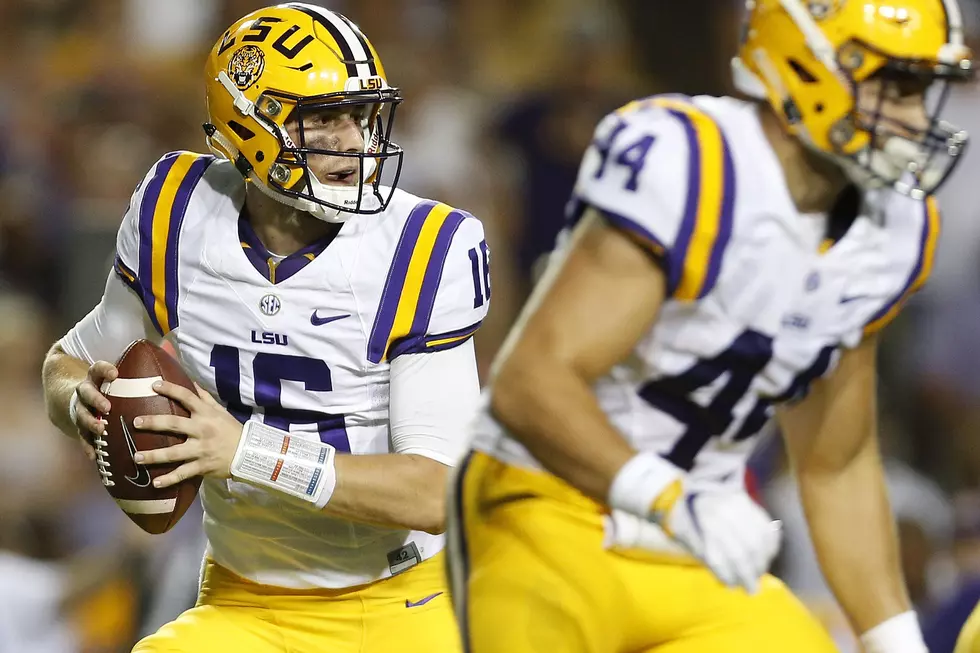 Former LSU QB Danny Etling Moved To Wide Receiver
Jonathan Bachman/Getty Images
When Danny Etling was on campus at LSU he was the team's quarterback. When Etling was selected in the seventh round of the NFL Draft in 2018 it was assumed he would continue in the same position. Well, that's what happens when you assume and you involve New England Patriots Head Coach Bill Belichik.
Yesterday the Patriots announced that Etling was no longer on the team's depth chart at quarterback. He was being moved to a wide receiver position. Speculation is the team has designs on using Etling the way the New Orleans Saints have exploited the talents of Taysom Hill. 
Speculation that Etling might be moving out of the quarterback position began earlier this year when it was noticed that he was running routes with the receivers during a mini-camp.
Perhaps the most telling sign that Etling was no longer in the quarterback discussion came when the Patriots opened training camp and Etling was wearing a white jersey. The quarterbacks wear red jerseys to signify to other players there is to be no contact on them.
Etling spent his rookie season on the practice squad for the Patriots. Many pundits in the sports world feel that Etling's best chance to make the Patriots roster will come in this hybrid position or in a position on special teams or both.