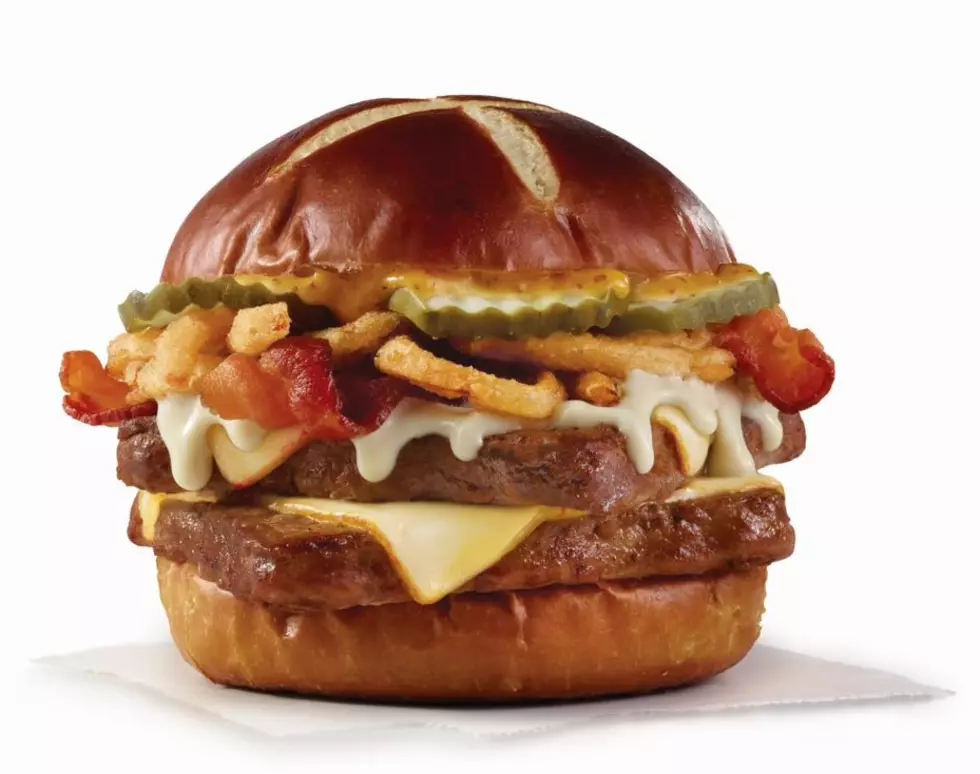 It's National Cheeseburger Day! Who's Got The Best in SBC?
Wendy's Publicity Photo
Enter your number to get our free mobile app
It's National Cheeseburger Day! This is like a second Christmas for chunky boys like me! Personally I've never met a cheeseburger I didn't like, but my youngest son, Colt, and I were watching television the other night and a Wendy's commercial came on promoting their new Pretzel Bacon Pub Cheeseburger.
Okay, you've got my full attention now. My son and I leaned in and decided that we've got to give this thing a try. I mean, how can they miss with this thing? It's got EVERYTHING needed for greatness.
I even got an email from the Wendy's people promoting this thing and it sounds like they've covered every base:
Heartsick pretzel bun lovers rejoice because it's back, baby. Wendy's® is thrilled to introduce the Pretzel Bacon Pub Cheeseburger. This brand-new, mouthwatering cheeseburger combines unforgettable ingredients that'll make you wonder what you ate before it came into your life.

In between the soft pretzel bun lies a quarter pound of fresh, never frozen beef topped with Muenster cheese, three strips of Applewood smoked bacon, smoky honey mustard, warm beer cheese sauce, crispy fried onions, and pickles. Salty and savory with the perfect balance of sweetness, one might say it is like flavor harmony wrapped in love.
I'm almost afraid to eat one. Nothing's ever as good as it's cracked up to be, but I've got to find out today!
Of course, LOTS of our local burger establishments are gonna be hard to beat. Hey, when it comes to eating, we are the crowned champs in Shreveport-Bossier so we know what's good and what's not.
So, who would you say has the absolute best cheeseburger around? We want to enjoy nothing but the best on this national holiday, so don't keep it a secret.
Is it Papa and Company? Drift Inn Landing? Twisted Root? Rollin' in the Dough? Or maybe one of the chains like Griff's or Whataburger?
Hit me with your best shot. I'm a big boy. I promise I can take it!
Read More: WHAT ARE THE MOST POPULAR COCKTAILS IN LOUISIANA?