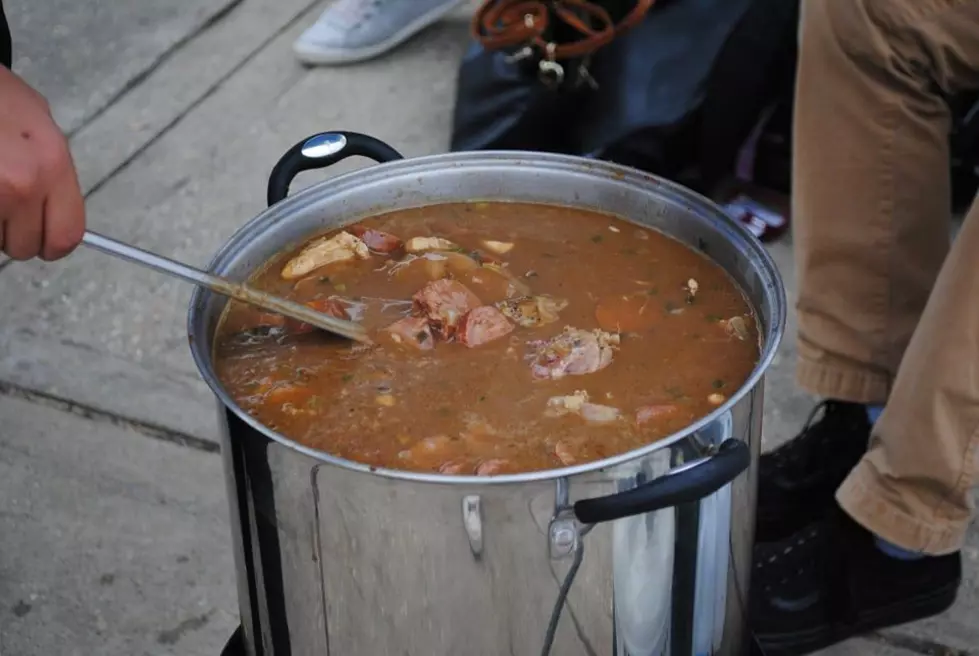 Gumbo Inflation Index: How Much Does It Cost to Make Gumbo in Lafayette?
Credit: Joe Cunningham/KPEL News
LAFAYETTE, La. (KPEL News) - With temperatures dropping, the faint sound you hear in the distance is the sound of thousands of gumbo pots being pulled out of the pantries and storage and dusted off. It is finally time for gumbo in Louisiana.
But, even with inflation having fallen a bit from last year, prices are still higher than many people were expecting, and what is normally a very cheap dish that can feed a lot of people (or feed a few people several times) isn't as cheap as it used to be.
That brings us to the Gumbo Inflation Index, which is our tracker of food prices through the fall and winter that might affect how much gumbo ingredients cost.
The index is based on the cost of ingredients necessary to make a simple gumbo (chicken and sausage) and seafood gumbo (shrimp, crawfish, and crab) using typical ingredients (okra and tomatoes not included).
The basic ingredients we'll track are the following:
Flour
Vegetable Oil
Garlic
Bell Peppers
Celery
Yellow Onion
Chicken breasts or thighs
1 package andouille sausage
1 lb. shrimp
1 lb. crawfish
1/2 lb. crab
bay leaves
rice
The prices we're measuring are based on supermarket values in the Lafayette area.
The Total Price of Gumbo:
To purchase all of the ingredients except for your proteins, you'll be spending about $17.64 (see the complete shopping list below). Those proteins, however, are where the bulk of your price is coming in.
If you're making a chicken and sausage gumbo with chicken breasts, using the prices below, a grocery run to make gumbo will cost you $30.28. If you use chicken thighs instead, it's a little more expensive at $33.17.
To make a seafood gumbo using shrimp, crab, and crawfish, you will be paying $54.57.
Here is the complete shopping list, along with prices. Where possible, generic brands were selected, but there are some items you can't (or shouldn't) trust the generic brands with, right?
Gumbo Inflation Index for South Louisiana
Here is a look at the current prices of the key ingredients you need to make a basic gumbo in south Louisiana.
Gallery Credit: Joe Cunningham
Don't limit yourself to just gumbo, however. One of the best things about the fall in south Louisiana is the sheer number of different amazing foods we're known for making this time of year.
The Best Fall Cooking Louisiana Has To Offer
Get your roux, trinity, and andouille together. It's time for the best Cajun and Creole cooking to celebrate the fall weather.
Gallery Credit: Joe Cunningham