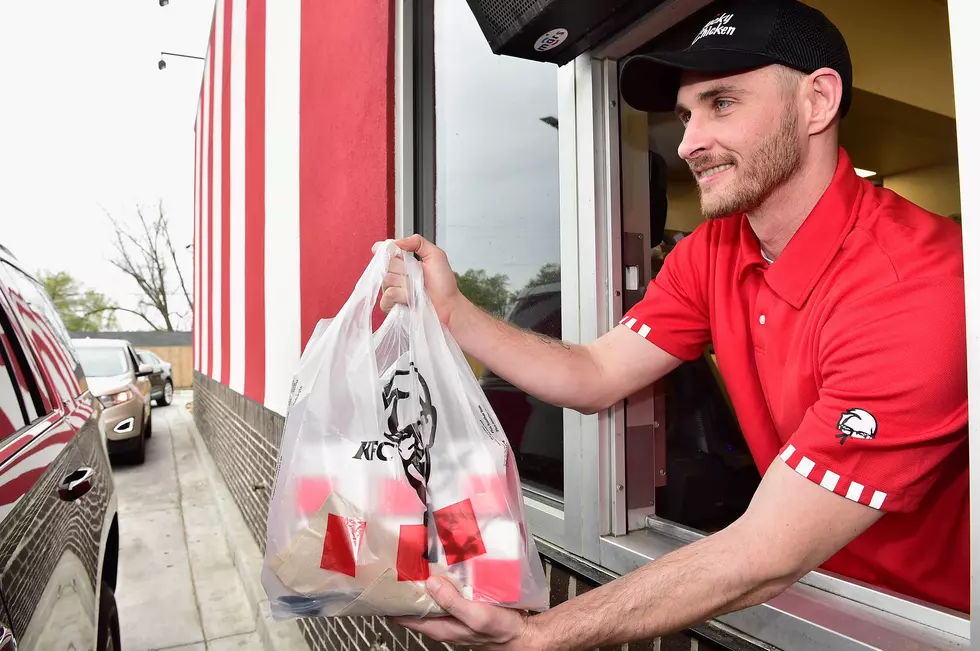 KFC Has New Mac-And-Cheese Bowl Topped With Extra Cheese And Fried Chicken
Getty Images for KFC
KFC is hitting back hard in the current fast-food wars. Beginning Monday, they will start selling a mac-and-cheese bowl topped with crispy popcorn chicken and a three-cheese blend.
Andrea Zahumensky, KFC's US chief marketing officer tells businessinsider.com "Mac and Cheese has a cult-like following, and bowl food is a trend that isn't going away anytime soon. So, it made perfect sense to call up a favorite side dish to the big leagues, in a way that only we could, with Mac and Cheese Bowls."
According to kfc.com, the new mac-and-cheese bowls will be included on their $5 Fill Up menu.