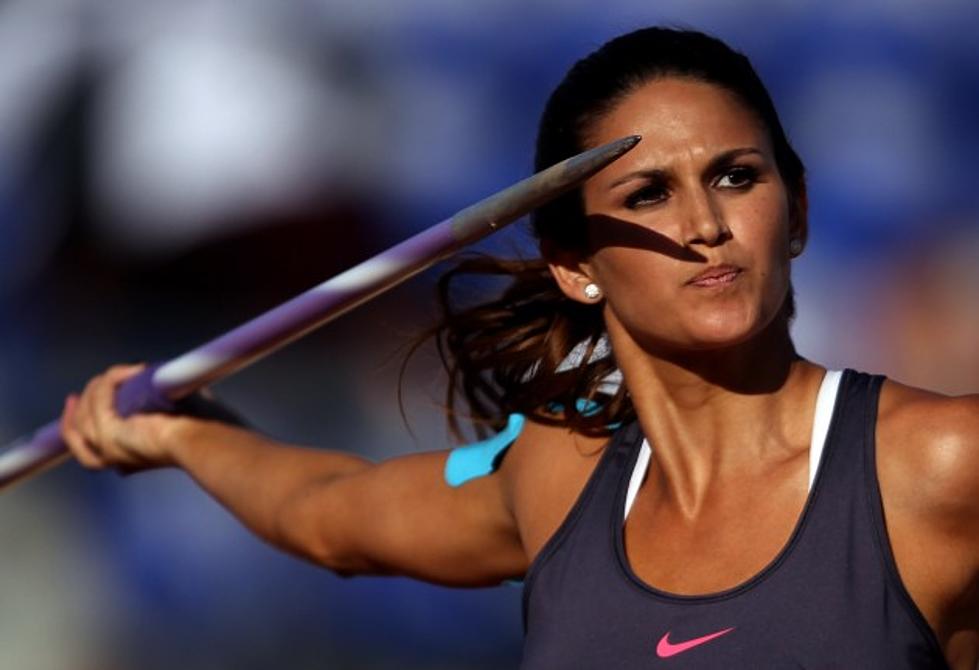 Leryn Franco — Hottest. Olympic Athlete. Ever. [PHOTOS]
Scott Heavey, Getty Images
The Olympic Games: that spectacular international event that forges a spirit of global unity through athletic compe– HOLY FAPPING BEJEEZUS, DID YOU SEE THE KEESTER ON THAT WOMAN?!?!?  As I was saying, the Olympics - that international event that introduces us to hundreds of amateur athletes who may or may not become famous and score countless endorsement deals for their given athletic skill. Or something else.
As an example, I give you Paraguay's Leryn Franco. Leryn was runner-up in the Miss Paraguay and Miss Bikini Universe contests. Oh, and she throws the javelin, too. She choked and folded in the Beijing Olympics, but still became the most searched Olympian of 2008-2009. It seems that people were interested in learning more about the javelin event.
Or they wanted to see photos of Leryn in her underwear. Nah. Surely not. But I do. And so do you.