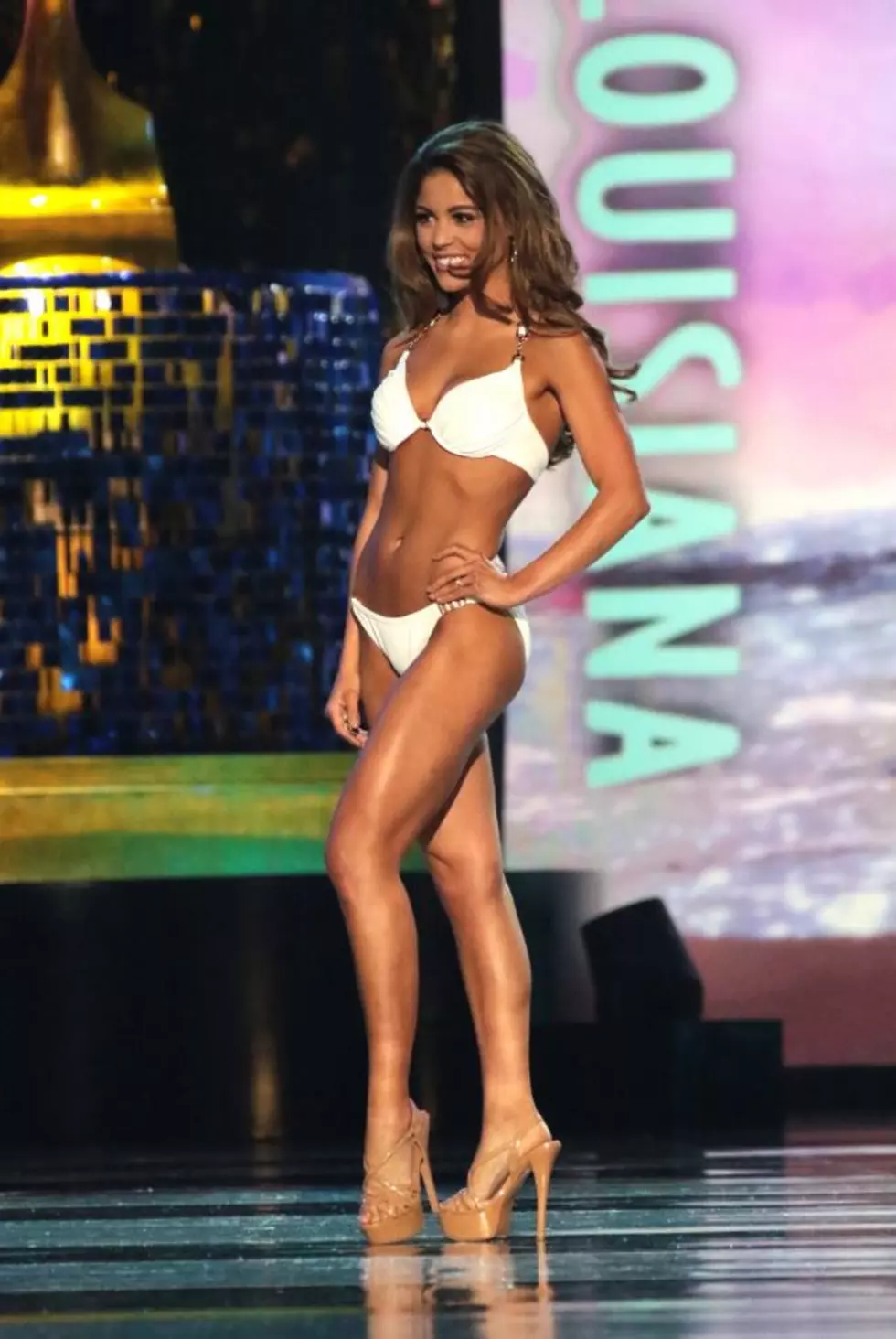 Miss Louisiana Wins In Miss America Preliminary Round
Donald Kravitz/Getty Images for Dick Clark Productions
This weekend a new  Miss America will be crowned. Miss Louisiana, Laryssa Bonacquisti, hopes to be wearing that Miss America crown Sunday evening. Based on her performance in Thursday's preliminary round there is a pretty good chance she could be swapping sashes and crowns come Sunday night.
Bonaquisti from Monroe was absolutely stunning in the Thursday's swimsuit competition. She gave credit for her stunning looks to lifestyle changes she had made in preparation for the Miss America competition. The judges must have really liked the way her lifestyle changes worked because she won the swimsuit competition in the Thursday preliminary round.
In tonight's preliminary Bonaquisti will demonstrate her talent for the judges. She will be the only contestant performing a ventriloquist act.
In Wednesday's first round of preliminary competition, Miss Texas won swimsuit and Miss Utah won talent. Bonaquistit, the daughter of a former Miss New Jersey, won swimsuit on Thursday while Miss Minnesota won the talent portion.
The Miss America Pagent finals will be televised on KATC TV 3 Sunday evening at 8 PM.