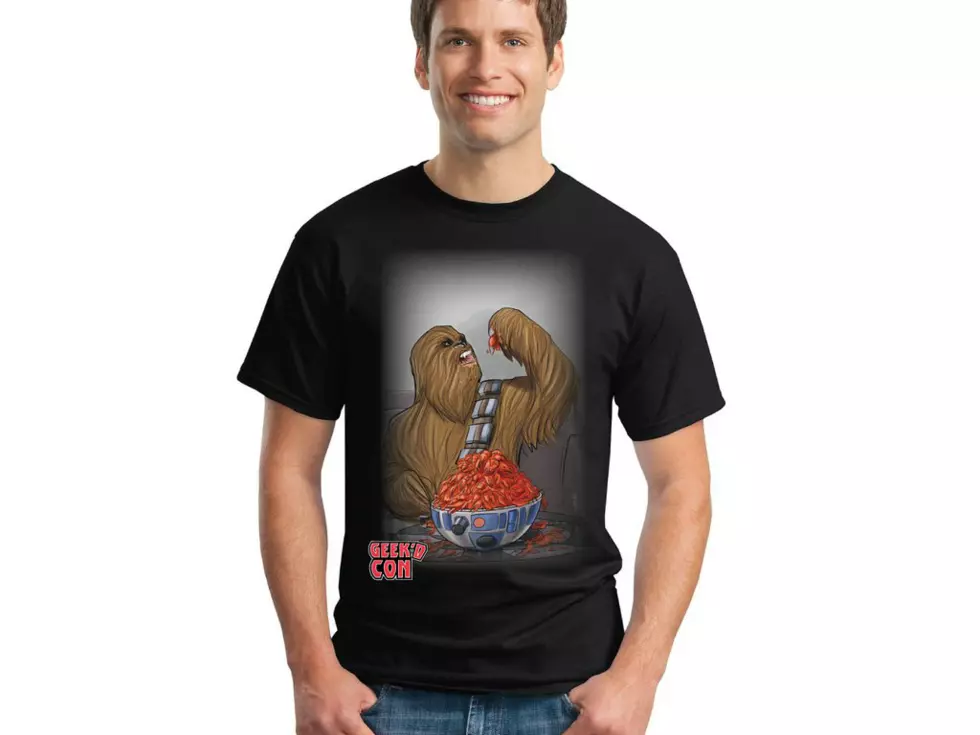 New Geek'd Con Shirts Are Now Available
Cayenne Marketing
Geek'd Con, Shreveport's comic con, has already established itself as one the premiere "comic con style" events in the state of Louisiana. In the argument for the biggest outside of New Orleans, and absolutely the biggest in Northern Louisiana.
This year's Geek'd Con lineup is amazing too, big enough to compete with shows on a national level. The lineup includes WWE Hall of Famer Mick Foley, the voice of Jack Skellington (Chris Sarandon), the first woman to ever portray Supergirl Helen Slater, and MTV's Bam Margera, and a ton more.
Now when you go to Geek'd Con, you can go wearing Geek'd Con swag! Some pretty sweet looking swag too.
This year, Geek'd Con has teamed up with Cayenne Marketing to provide shirts for both this year's show, as well as retro throwback shirts for previous years. Check out some of the designs here:
Much like the tickets for Geek'd Con, the price on these shirts is insanely good. This year's shirt, with the entire guest list on it, is only $20, and you can get all three of the previous year shirts in a $40 bundle. Not to mention the awesome portrait shirt for $20, and the hoodie for just $35!
Things you do need to keep in mind is that these are all pre-orders, and there is no shipping. So you'll have to pick up your shirts in person. But it sounds like you'll be able to pick your shirts up AT Geek'd Con, and possibly before Geek'd Con starts.
This stuff looks incredible, is affordable, and will look phenomenal on you at Geek'd Con!