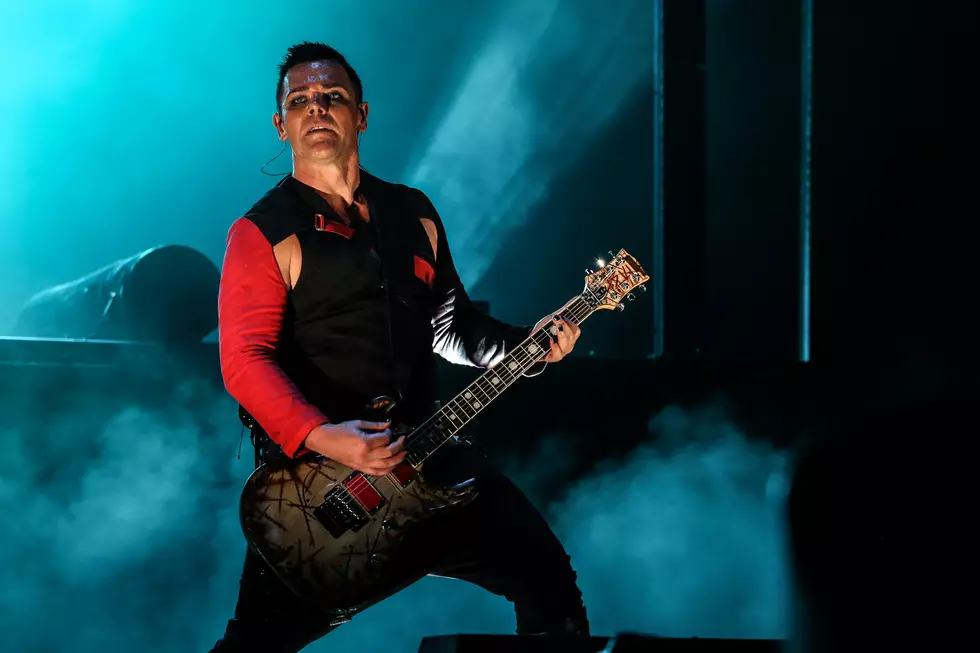 Richard Kruspe: Rammstein Have '28 Ideas' for What Might Be 'The Last Record We Do'
Johnny Perilla, Loudwire
The last time the world received a new Rammstein album, it was 2009. The band's studio drought looks to be nearing an end as they've already recorded nearly 30 "ideas" for their next record, but guitarist Richard Kruspe has cautioned that it might be the industrial outfit's last.
In an interview with Resurrection Fest (video below), Krupse said he was initially "skeptical" of going back in the studio, noting the last time Rammstein did, they almost broke up. With the prospect of writing a new album presenting a stressful situation, he said the group reached an agreement to "go back and only record maybe five songs, to not put any pressure on us."
It seems like the stress has melted away as Kruspe went on to say, "We started, like, two years ago and I can say just playing with the guys, for some reason, it was very natural and I had a lot of fun and since then, we've just created around 28 ideas. I wouldn't say 'songs,' but ideas. And somehow we managed to move back to the beginning of the world of Rammstein where we, basically, are very emotional and very enthusiastic about writing again. It wasn't like that before."
"I just feel like, for some reason, that it's gonna be the last record we do," the guitarist admitted. "That's a feeling — I can be wrong, but just at the moment, I feel like this is maybe the last [shot at making an album] we have and I want give 200 percent in that and make it as good as it can be. When I listen to the stuff, there's so much potential and I'm very pleased about what we do at the moment. So I'm looking really forward to start recording maybe next year."
The new record will be the successor to 2009's Liebe ist für alle da and Rammstein have begun playing a new song, currently known as "Ramm4" live, though it is not known if this track will be featured on the forthcoming album.
Richard Kruspe Interviewed by Resurrection Fest
Where Do Rammstein Rank Among the Top 50 Hard Rock + Metal Live Acts of All Time?
10 Unforgettable Rammstein Moments
Loudwire Music Awards Tickets Available Now!