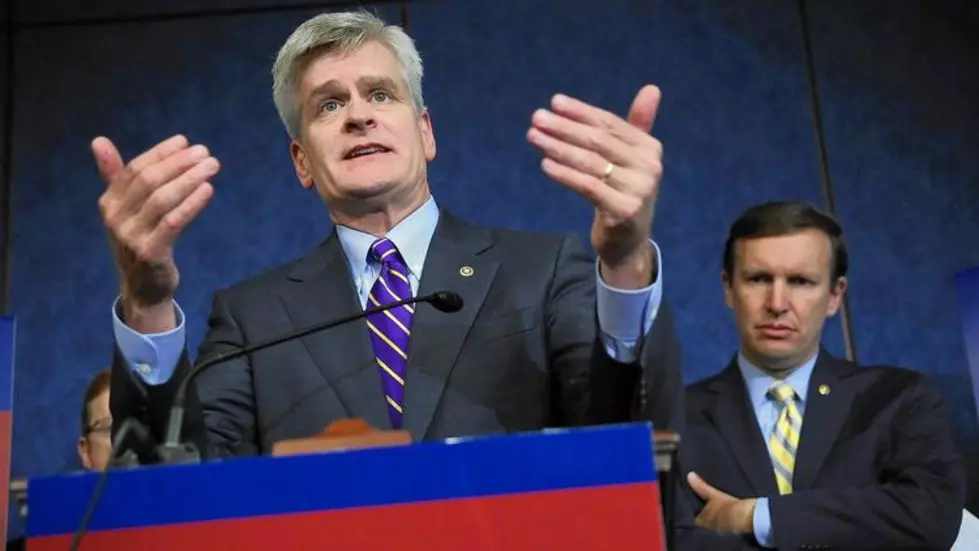 Senator Cassidy in Support of Trump Impeachment
Cassidy claims he has been swayed by strong arguments against the former President of the United States.
Not too long ago, Senator Bill Cassidy was right here in Shreveport-Bossier, campaigning with then-President Trump. My oh my, how quickly things can change.
A couple of years later and a change of administration and Bill Cassidy is singing quite a different tune. Earlier today, the Senate held a vote to determine the constitutionality of Trump's second impeachment. When the dust settled, only six senate republicans voted that the impeachment was indeed constitutional. Senator Cassidy was proudly one of those six.
Afterwards, he explained that his vote had a lot to do with the strong case against the former President combined with a botched effort by Trump's legal team.
Speaking about his vote, Cassidy says, "I said I would be an impartial juror. Anyone listening to those arguments the House managers were focused, they were organized, they relied upon both precedent, the constitution, and legal scholars."
In contrast, the same could not be said about Trump's legal team. Speaking about their inability to present a strong case against impeachment, Cassidy says, "President Trump's team were disorganized, they did everything they could but to talk about the issue at hand and when they did talk about it they glided over it, almost as if they were embarrassed by their arguments."
Predictably, the Louisiana State Republican Party was not pleased, to say the least, in regards to Cassidy's vote. They released a statement saying, "The Republican Party of Louisiana is profoundly disappointed by Senator Cassidy's vote. We feel that an impeachment trial of a private citizen is not only an unconstitutional act but also an attack on the very foundation of American democracy."
Read More: Shreveport-Bossier's Most Unique Landmarks