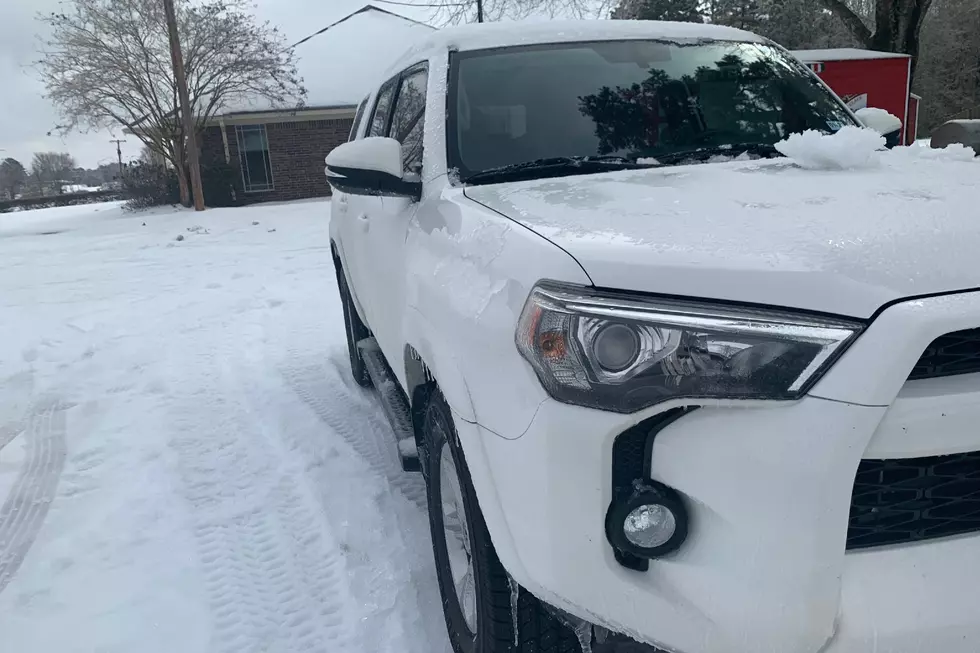 Community Shows Up to Transport Healthcare Workers
Krystal Montez
The roads are scary. it feels like you're driving on a big sheet of ice. The question that many of us are asking is "What about our healthcare workers?".
Medical emergencies don't stop because of the weather, so how can our healthcare heroes make it to work if they don't have a four-wheel-drive vehicle or have access to chains? Impassable streets and highways over the past few days made it nearly impossible for many healthcare workers to get to work. Some have no option but to stay at the hospital once they get there to ensure they can be at work the next day.
Terrie M. Roberts the Willis-Knighton Public Relations Manager said that the hospital had no other choice but to reach out to off-duty firefighters and police officers to volunteer drive in critical care healthcare providers needed at WK hospitals. The response was overwhelming in a good way. Although it's great news that so many off-duty officers and firefighters have answered the call, there were still several other health care workers that needed to get to work. That's when we asked you to help.
This was the plea we put out yesterday "If you have a four-wheel-drive vehicle and are able to help transport nurses and healthcare workers call this number to volunteer (318)470-5178. Please remember this is only a call for people who drive a 4-wheel-drive, all tow trucks have been suspended by Shreveport's Mayor and Police Chief."
What happened in less than 12 hours?  Our community showed up for our healthcare workers just like they show up for us. Shreveport Fire Department Captain Brian Barker didn't hesitate to offer his 4WD truck up and his cautious driving skills to transport nurses.
More than 160 off-duty Shreveport and Bossier firefighters and police officers, showed up to help according to Roberts. She also said that "Members of Broadmoor Baptist, Norris Ferry Community Church, Jeep Club, North DeSoto Sheriff's Department and the Committee of 100, are doing what they can to help critical care healthcare providers get to work."
"It is amazing to see the community in action, especially after what all of us have been through the past 11 months in dealing with a still-present pandemic. Shreveport and Bossier City is truly a great community and we extend our sincerest thank you to those who answered our call of assistance." - Terrie M. Roberts
Read More: Winter Safety Tips
CHECK IT OUT: See the 100 most popular brands in America