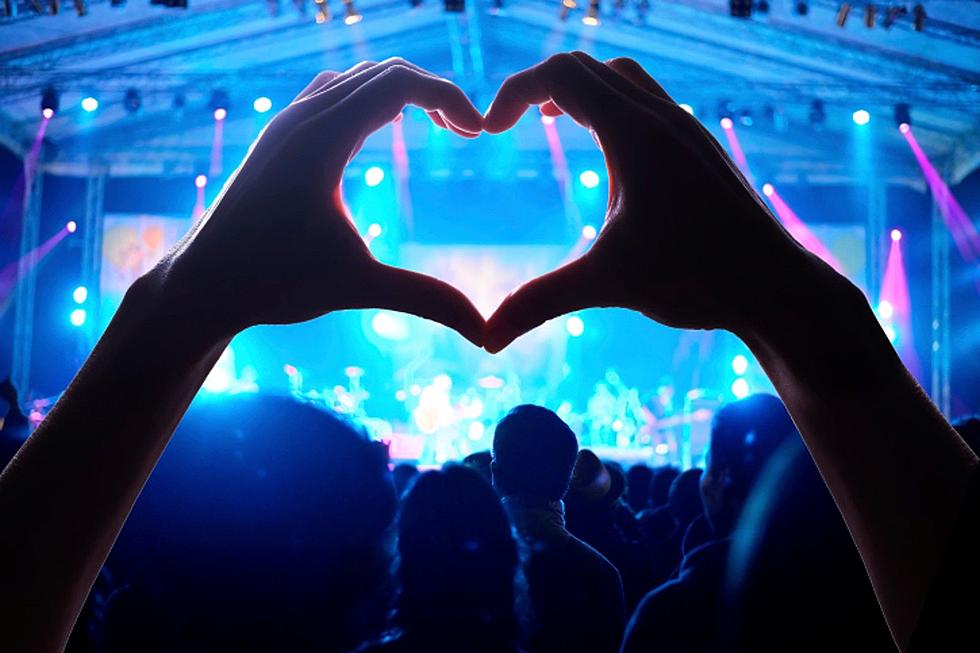 Check Out All The Events Coming To Shreveport-Bossier This Spring
pongsakornjun, Thinkstock
After two years where it felt like there was nothing to do, there are plenty of things to do here in Shreveport-Bossier over the next few months!
Check out our complete guide to everything coming to our region over the next few months. You might want to bookmark this page since we'll be updating it frequently.
The Bossier Farmers Market at Pierre Bossier Mall is open every Saturday from 9 am - 1 pm through Saturday, November 26th.  and 21st.
The State Fair of Louisiana is bringing back State Fair Springfest from Thursday, April 28th through Sunday, May 8th.
Taco Wars 2022 will be held at Shreveport Municipal Auditorium on Saturday, April 30 starting at 12 pm. Admission is free but tickets for tacos, drinks, etc are $1 per ticket. 
Garth Brooks is coming to LSU's Tiger Stadium on April 30th. It will be his only appearance in Louisiana on his upcoming tour.
The U.S. Army Corps of Engineers will host its 17th annual Red River Water Resource Festival on Saturday, May 7, from 10 am to 2 pm. The event will take place at the J. Bennett Johnston Waterway Regional Visitor Center at 700 Clyde Fant Parkway. The event is free to the public and promotes wildlife, environmental protection, water safety, and water health. It also aims to give visitors a better knowledge of the natural resources along the Red River.  
The Blanchard Poke Salad Festival returns Thursday, May 12th through Saturday, May 14th.
Rodney Carrington is bringing his special brand of comedy to Margaritaville's Paradise Theater for two shows Friday and Saturday, May 13th and 14th.
Jimmie Allen is coming to Pheonix 2.0 Thursday, May 19th.
See Jake Owen at Blackshear Farms Summer Kickoff 2022 along with XTREME Bull Riding at their special event benefitting Harrison County first responders Saturday, May 21st. Tickets start at $50. 
See Stoney Larue at Hurricane Alley in Bossier's East Bank District Friday, May 27th. Tickets are $15.
Mudbug Madness returns to downtown Shreveport's Festival Plaza Friday, May 27th through Sunday, May 29th.
Dwight Yoakam is coming to Shreveport's Municipal Auditorium Thursday, June 2nd.
The U.S. Women's National Volleyball Team is coming to Brookshire Grocery Arena for a series of preliminary round matchups from May 31st through June 5th.
The Shreveport Farmers Market is set to kick off Saturday, June 4, 2022, and run through August 27, 2022, Saturdays from 7:30 am - 12:30 pm in Festival Plaza in downtown Shreveport. Parking and admission are both free and most vendors accept coupons from the Louisiana Farmers' Market Senior Nutrition Program, the WIC Program, and SNAP.
Brooks and Dunn are coming to Bossier City's Brookshire Grocery Arena with Jordan Davis and Dillon Carmichael for the Reboot Tour 2022 Friday, June 10th.
Lil Baby and Friends featuring Lil Boosie, 42 Dugg, and Monduhgoat are heading to Brookshire Grocery Arena Saturday, June 18th. 
The lineup for this year's Essence Festival in New Orleans is out. Janet Jackson and Kevin Hart are headliners, plus Nicki Minaj, New Edition, the Isley Brothers, and more. The Essence Festival is one of several big festivals returning to the city after a two-year hiatus due to COVID precautions. It runs from June 30th through July 3rd.
Robert Earl Keen is bringing his 'I'm Coming Home Tour' to Shreveport's Municipal Auditorium Wednesday, July 6th.
Lyle Lovett and his Large Band are making their way to Shreveport's Municipal Auditorium Saturday, August 20th.
Lee Brice is coming to Bossier's Brookshire Grocery Arena Friday, September 23rd alongside Michael Ray and Jackson Dean. 
Luke Bryan is bringing his Raised Up Right Tour to Bossier's Brookshire Grocery Arena Friday, October 7th.
Chris Stapleton returns to Bossier City's Brookshire Grocery Arena Friday, October 21st.
Take a Look Inside Bossier's New Surge Entertainment Complex
The old Virginia College location inside the Pierre Bossier Mall is being transformed into a fun-seekers paradise! The brand-new Surge Entertainment Adventure Park by Drew Brees is set to open later this spring, and construction is chugging along on all of the amenities and I've got the exclusive pictures to prove it.
This Tacky Trailer is a NASCAR Lovers Redneck Dream Home
Check Out a Super Cute Condo for Sale in the Heart of Shreveport