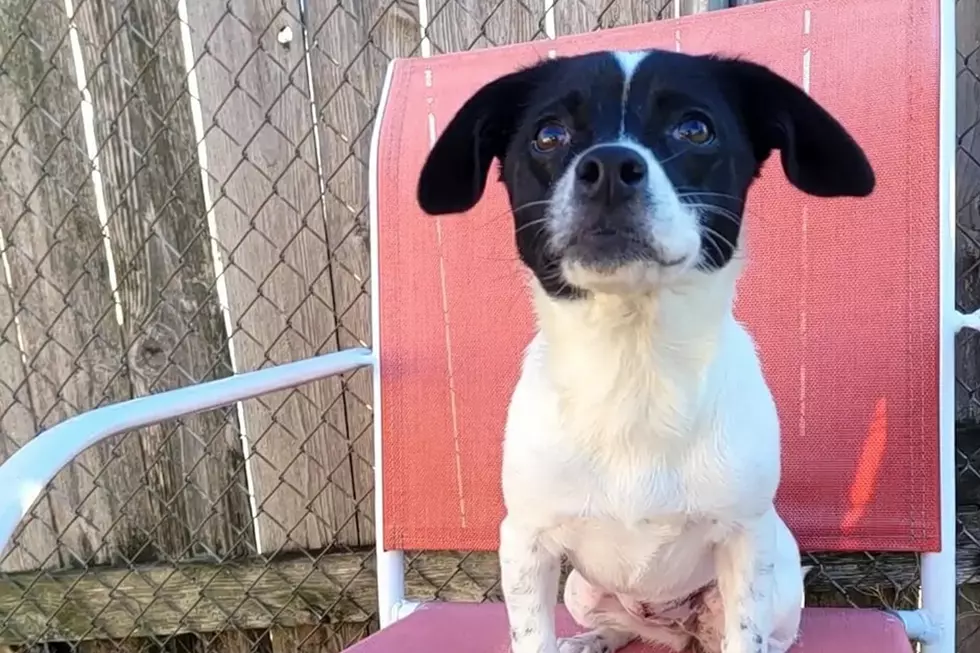 Shreveport Puppy Is Smiling Her Way Into Our Hearts
Humane Society of NWLA Facebook
I Was On Facebook Minding My Business When I Instantly Fell In Love.
There she was a dog cheesin' for a new home. A dog that smiles for the camera? Can I please have her? I need a mood boost that goes on beyond this precious photo.
Bonnie Is Smiling Her Way Into Your Heart and Hopefully Your Home.
Bonnie is a Female puppy that is only 7 months old. She won't be a big girl since she is half Chihuahua and half Jack Russell Terrier. She is already weighing in at 9 pounds. She is already crate-trained and she is up to date on her vaccinations. She is also spayed. She is described as a "friendly, active sweet girl".
With a Smile Like That Who Wouldn't Call Her a Sweet Girl?
Just imagine coming home to a sweet smiling girl. Could she get away with being a naughty pup? Absolutely just flash us that cute smile Bonnie and you will have us wrapped around your little paw. Her adoption fee is only $200. If you want to bring this smiling girl home fill out an adoption application on hsnwla.com under the adopt tab.
This Isn't the First Time the Humane Society of Northwest Louisiana Has Had a Smiling Pup.
Do you remember Burreaux the cute little black lab that caught hearts all over the Ark-La-Tex? He found a new home thanks to his flashy smile. Could a smile be what helps this sweet Bonnie get adopted just like Burreaux? We sure hope so.
The Internet's 44 Best Clean One-Liner Jokes
Check Out Cowboys' Quarterback Dak Prescott's Dazzling Dallas Digs