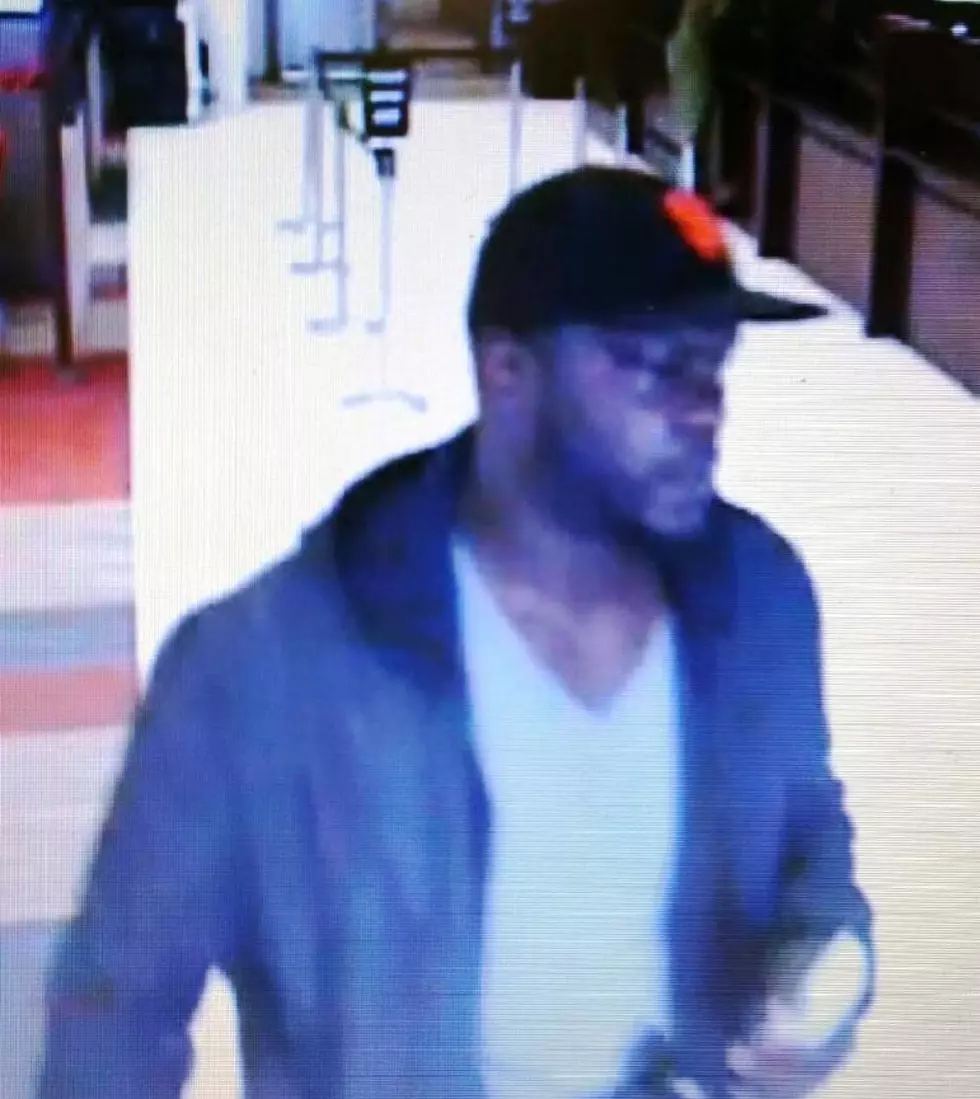 Suspect Sought In Attempted Armed Bank Robbery [PHOTOS]
Shreveport Police Dept
Shreveport police are asking for the public's help in identifying an attempted armed robbery suspect who tried to rob the Capital One Bank on Youree Dr Monday morning.
Just after 10:00 AM, Shreveport police were called to the Capital One Bank in the 6500 block of Youree Dr in response to an armed robbery.
A press release from SPD tells us what happened when units arrived.
When officers arrived on scene, information was gathered suggesting a male subject entered the business and presented a note to the teller demanding money. Amid a brief conversation with the teller, the suspect, described as a black male, approximately six feet, five inches tall, and weighing approximately 275 pounds, left the business without making off with any cash.

The suspect was dressed wearing a San Francisco Giants baseball cap, a light grey V-neck style t-shirt, dark grey jacket, blue jeans and white high top tennis shoes. Additionally, the suspect was carrying a black laptop bag. A black Nissan coupe of unknown year or model was described as the vehicle that the suspect left the scene driving.
There were no injuries reported during the incident. Persons with any information about the crime are urged to contact Crime Stoppers at (318) 673-7373 or visit their website at www.lcokemup.org